iAwards Winners Announced!
Plastic Sheets
30.11.2022

---

---

Brett Martin is delighted to announce this year's iAwards winners and runners-up! We would like to congratulate you all and say thank you to everyone who entered the competition - There were some really interesting entries this year.
We have 6 winners and 2 runners-up, in the following categories: Agriculture & Horticulture, Architecture & Construction - Roofing, Architecture & Construction - Facades, Fabrication, House & Home, and Visual Communications.

---
Winner - Agriculture & Horticulture: Timber Tunnels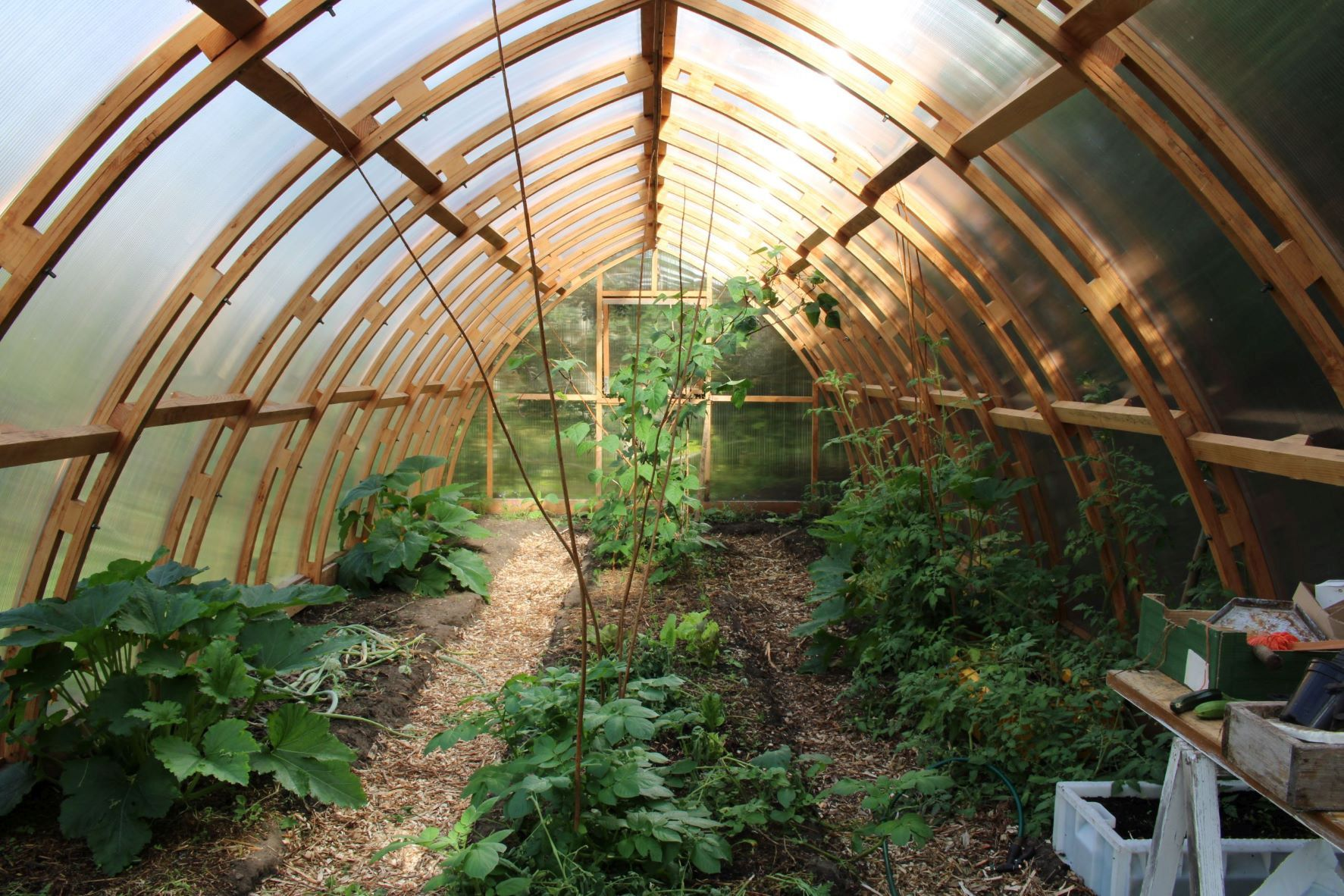 The Wild Croft uses Marlon ST for greenhouse glazing
Location: The Highlands, Scotland
Building Type: Greenhouse
Product: Marlon ST 10mm clear twinwall
Distributor: Omega (roofing) Build
The Timber Tunnels are made by Al Whitworth of The Wild Croft, in the Scottish Highlands. The frames are made using laminated Scottish Douglas Fir. Marlon ST was the perfect choice for this build, as it allows light transmission through the clear sheet while providing insulation. It is also impressively durable which means it will last much longer (more than 15 years) than traditional polytunnel sheeting. The impact resistance of Marlon ST further helps to protect the fruits and vegetables from the effects of harsh Scottish winters. An innovative improvement for this type of structure!
---
Winner - Architecture & Construction (Roofing): BOA Kong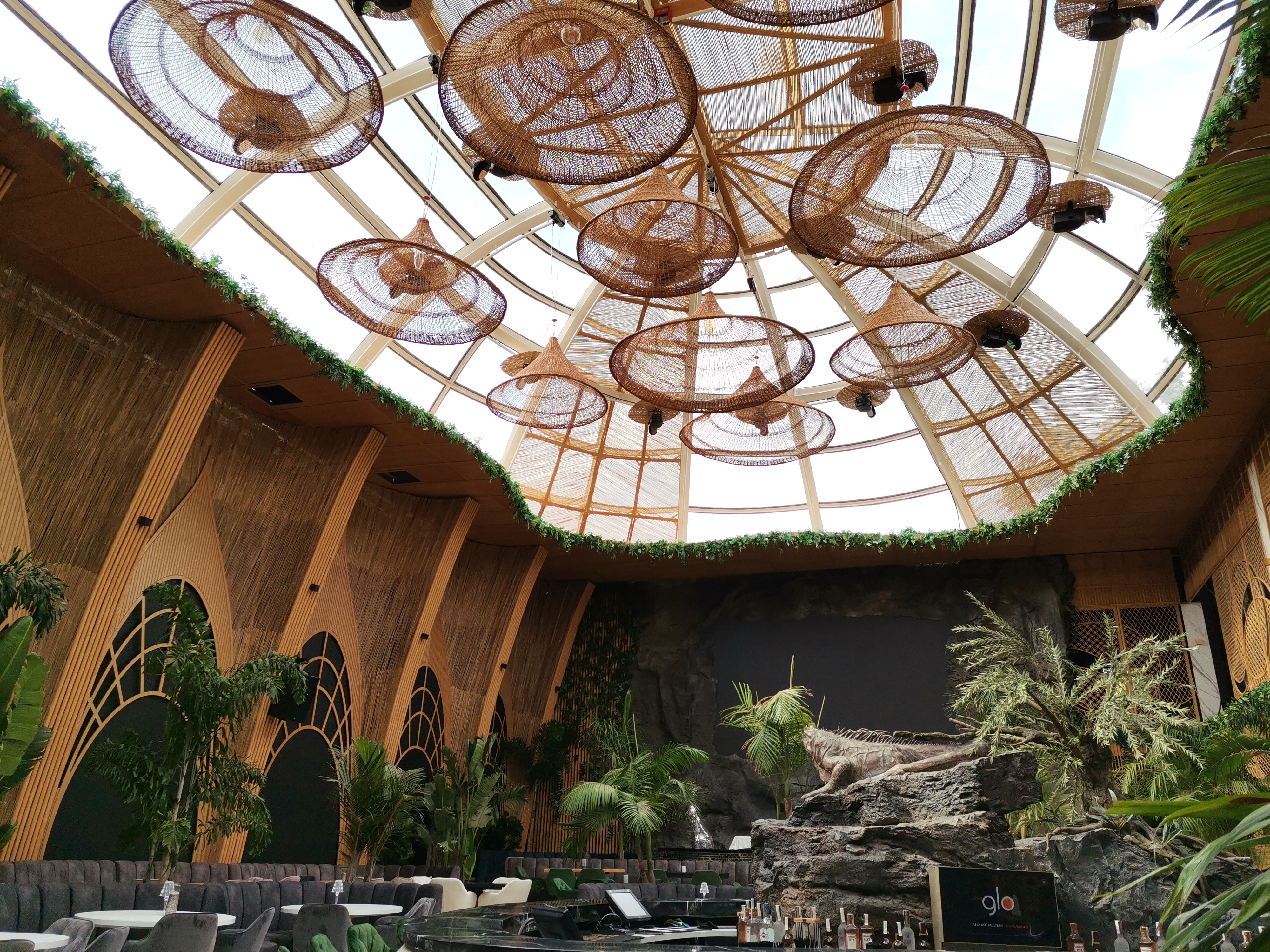 This impressive dome over Bucharest's newest restaurant BOA Kong was created using Marlon FSX
Location: Bucharest
Building Type: Restaurant
Product: Marlon FSX
Architect: Grosu Art Studio
Distributor: GEPLAST
Located under this enormous glazed dome is a restaurant that recreates a perfect tropical oasis. Patrons dine in an intimate setting among the lush greenery of rainforest plants. The pan-Asian restaurant is situated in a Natural Reservation Park and offers a beautiful view of Lake Herăstrău. Elements including natural wood, concrete, resin, metal, and bonsai all bring the feeling of the Asian jungle inside. The space is unique in Herăstrău, with a huge dome that floods the hall with permanent natural light. It peaks at an impressive 12.75 meters high.
An aesthetic solution that would ensure a maximum degree of light and withstand environmental factors was needed Designers initially wanted to use glass for the glazing however, it was decided to be too heavy. Ultimately Brett Martins' Marlon FSX polycarbonate was selected which allowed the panels to be easily manipulated into the curved wooden structures. In addition, it was also selected to cover the wooden pergolas on the outdoor terraces with the same material, for safety and to ensure their operation in all seasons.
---
Runner Up - Architecture & Construction (Roofing): The Canopy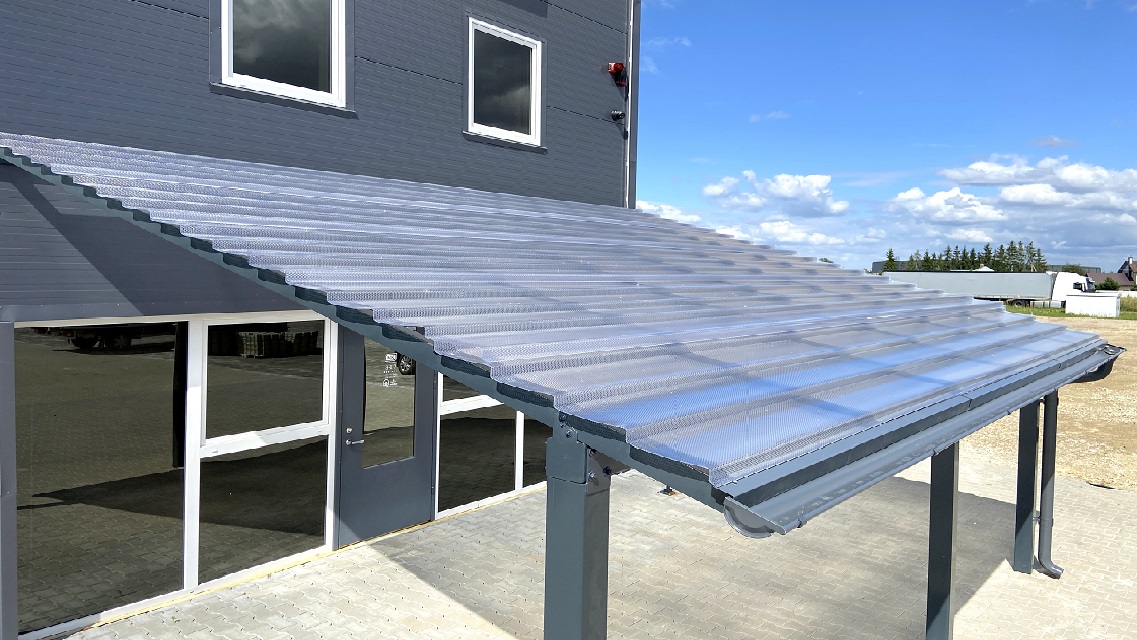 This canopy was created using Marlon CS Ztop by Lithuanian distributor, Meistro Kodas.

Location: Lithuania
Building Type: Canopy
Product: Marlon CS Ztop
Distributor: Meistro Kodas
Meistro Kodas built this fantastic canopy using the newest Brett Martin roofing product - Marlon CS Ztop. It is situated at their production premises to showcase the new product's unique tile-like profile to customers. It is also functional as the canopy is used to shelter staff and customers when collecting orders. The diamond embossed sheets have been designed to be installed horizontally across the roof structure for ease of installation. The sheets are strong and robust and provide a glazing solution to bring natural light into areas previously covered with a tiled roof. Marlon CS Ztop is available in clear for maximum light transmission and a range of solar controlling and light diffusing tints.
---
Winner - Architecture & Construction (Facade): Centrocor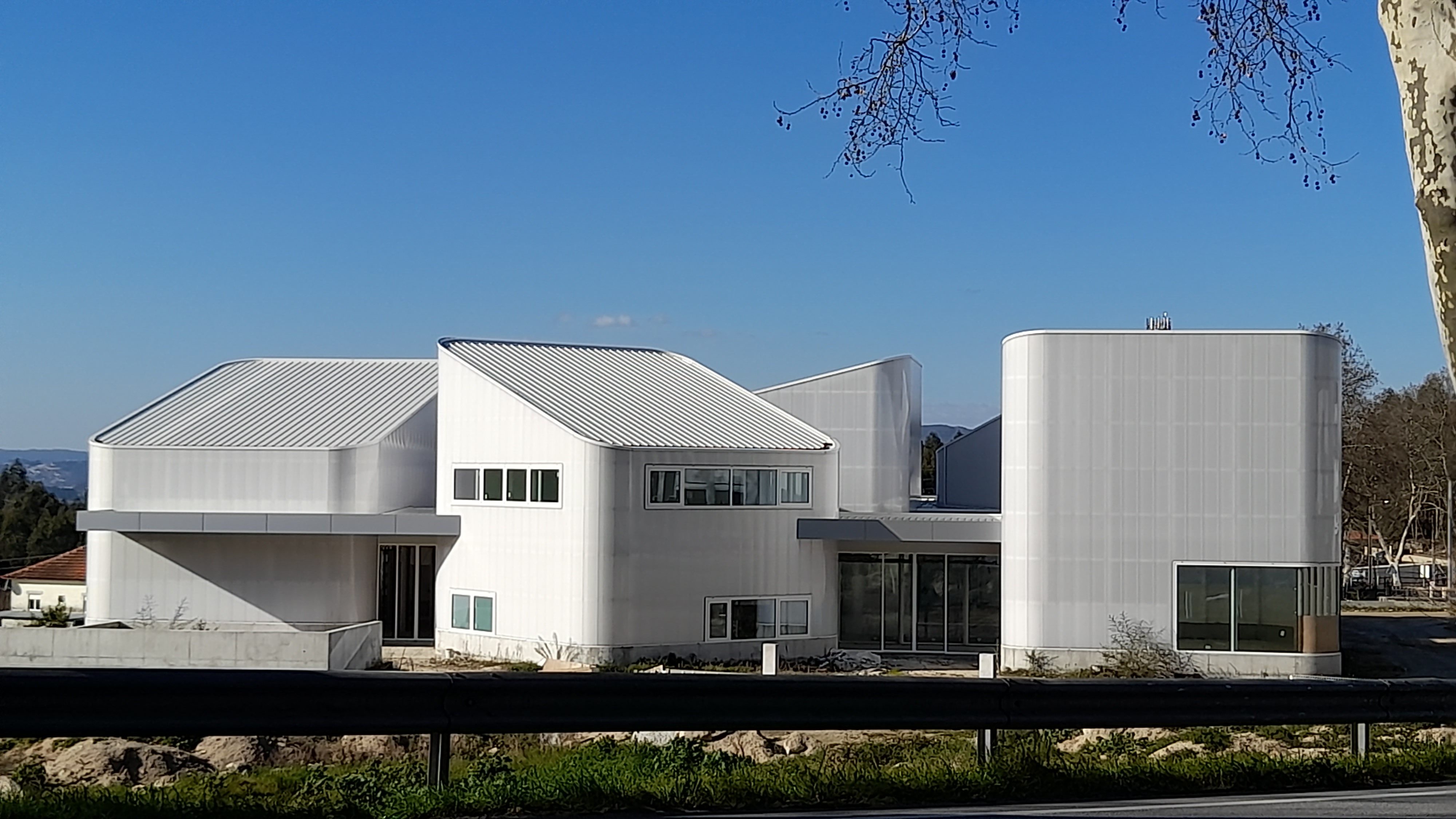 Centrocor's new headquarters in Portugal
Location: Portugal
Building Type: New Build
Product: Marlon Clickfix
Distributor: AGI
This impressive use of Brett Martin's vertical glazing system, Marlon Clickfix creates a streamlined, modern façade for Centrocor's new headquarters in Portugal. The curved application used over 5.3 tons of cut-to-size sheets of Clickfix to simplify the building process and create this eye-catching, unique building. A tailor-made solution was provided for this project, resulting in these fantastic images being entered into this year's iAwards by distributor AGI.
---

Runner Up - Architecture & Construction (Facade): Residencia Montserrat Betriu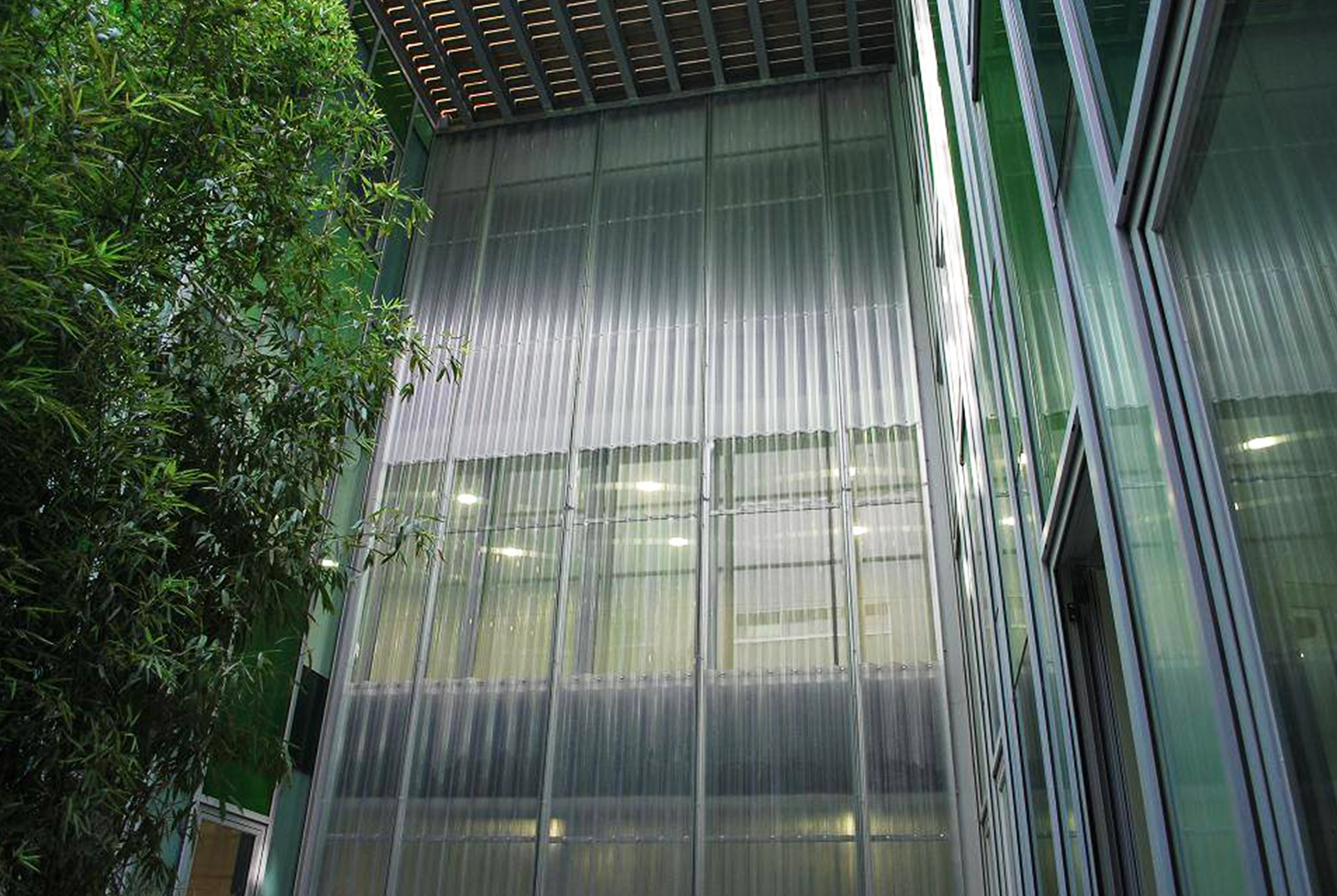 Marlon CS provides a facade and facilitates light transmission into communal areas of this centre in Barcelona
Location: Barcelona
Building Type: Assisted Living Residence
Product: Marlon CS
Distributor: Aislux
This facade was created using around 450m2 of Marlon CS. The product allows light into the communal areas of this day center in the district of Sant Martí, Barcelona. The building is designed to support and provide personalized attention to service users in a safe and comfortable environment. Our local distributor Aislux supplied the product Marlon CS corrugated polycarbonate which is a high-performance glazing material with extruded UV protection. Designed for use in roof and side skylight applications, the sheet is lightweight yet strong and durable against the elements, with far superior impact resistance to other similar glazing materials.
---
Winner – Fabrication: The Puppy Pen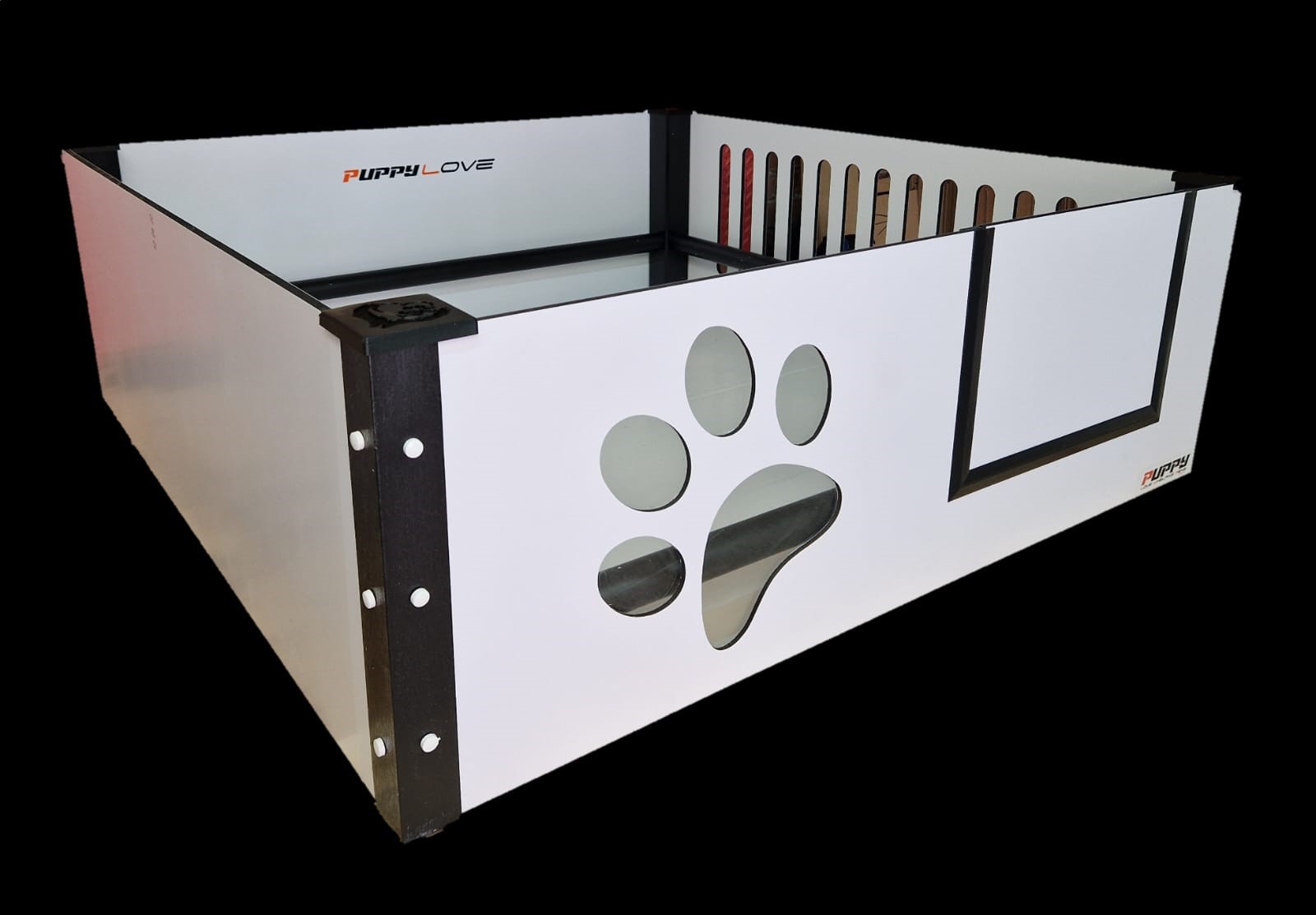 Foamalux Xtra was used to create these puppy pens
This versatile product has been designed to keep mum and puppies safe and away from any drafts meaning mum and pups stay warmer and have a comfortable environment during birth and after birth. Created by Puppy Love using 10mm Foamalux Xtra which is manufactured from reclaimed foam PVC recovered from production and post-consumer signage waste.
Foamalux Xtra comprises a reclaimed black core, sandwiched between two surfaces of premium quality virgin white PVC. It is lightweight, easy to clean, reusable, and thermally insulating making it ideal for this application. Containing up to 80% reclaimed content, Foamalux Xtra is an environmentally friendly solution from Brett Martin. 
---
Winner – House & Home: The Pool Cover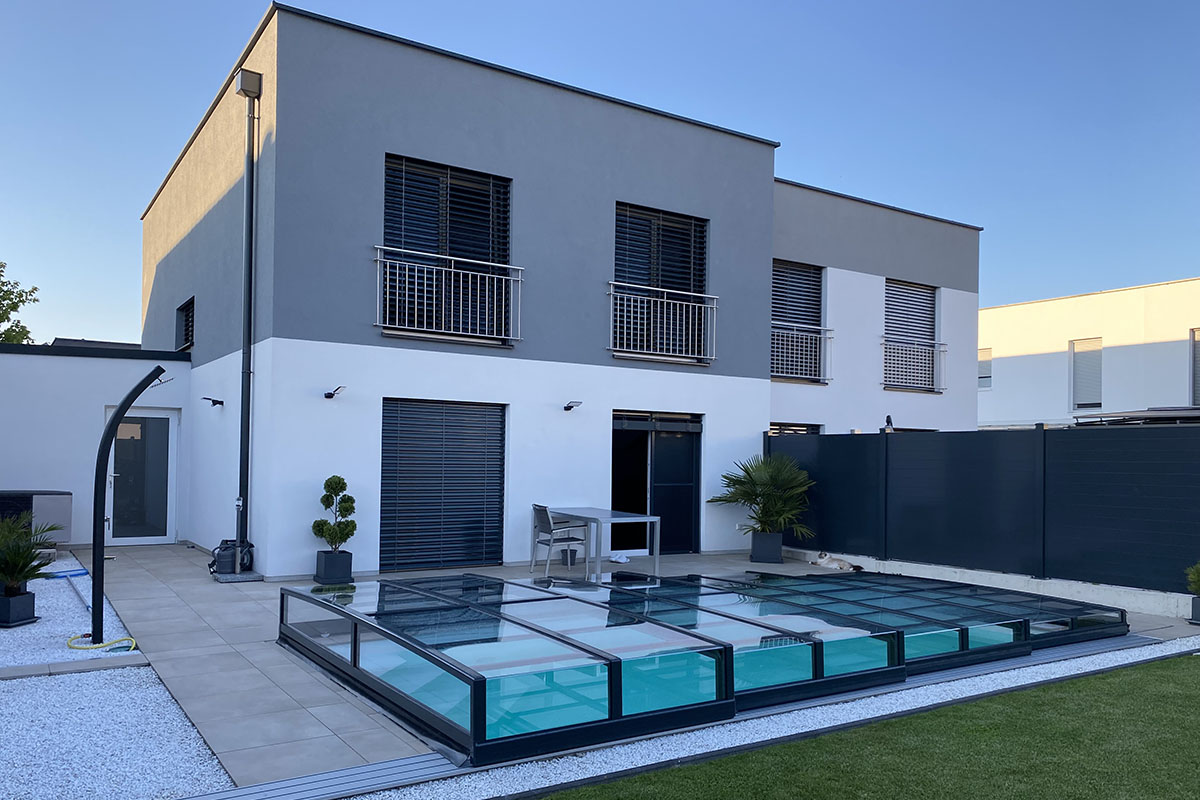 Marlon FSX is proving to be popular in Pool Cover applications
Location: Austria
Building Type: Pool cover
Product: Marlon FSX
Distributor: Julius Fritsche GmbH
This private residence pool cover is only one example of hundreds made in Austria using Brett Martin's Marlon FSX in the last few years. The manufacturer chose Marlon FSX because of its good material properties such as its good optical quality, impact resistance, ability to be cold curved, and UV resistance, and because the material is very easy to process. This superior glazing material is 200 times stronger but less than half the weight of glass. The combination of UV protection, impact and chemical resistance, lightweight and high light transmission has proven to be a winning combination for this application.
---
Winner – Visual Communications: Lush Snow Fairy Tour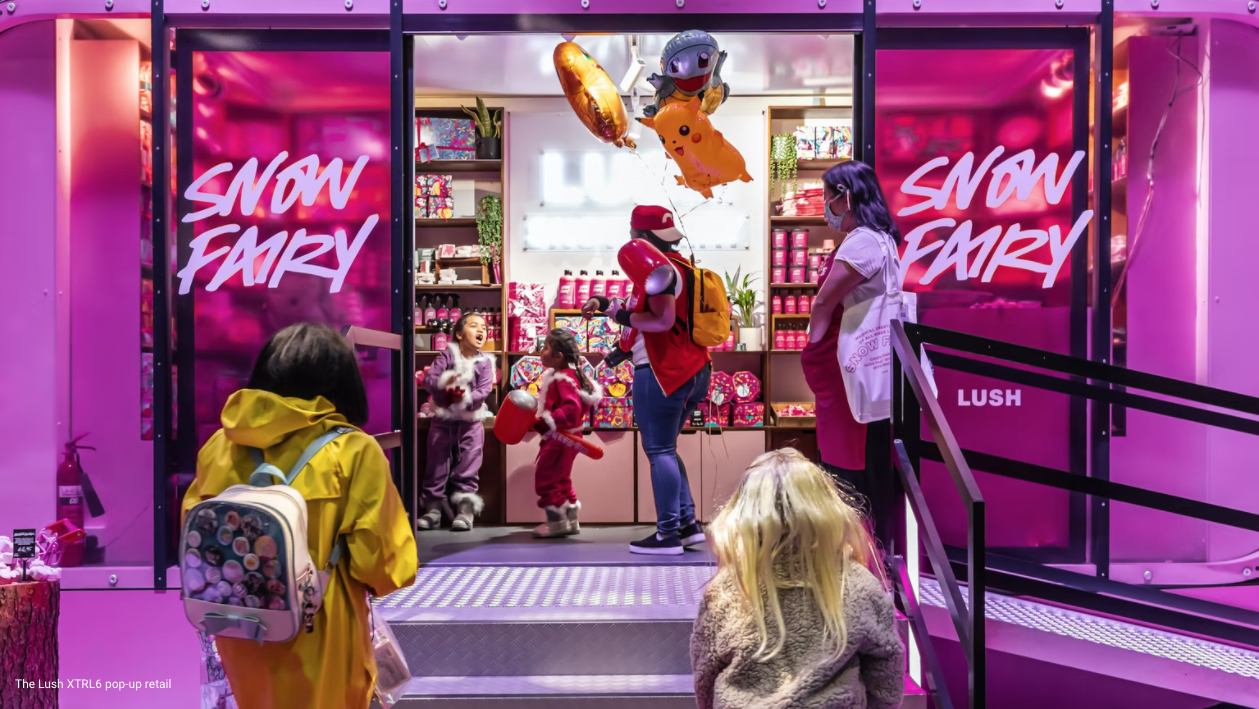 A collaboration helped to get Lush's Snow Fairy Tour on the road last year
This was a collaborative project between Brett Martin distributor, Peerless Plastics & Coatings, and their customer AirClad X for the Lush Snow Fairy Tour, which went all around the United Kingdom in the run-up to Christmas 2021 to boost brand recognition.
The project has an innovative use of processes to achieve the customer's requirements. Brett Martin who supplied the polycarbonate, Peerless Plastics, and Coatings, coated and processed it and AirClad X constructed the pod. Due to the nature of the pop-up pod and the footfall expected to visit, the client needed the materials used to be 'customer-proof'. i.e. shatterproof, scratch proof and suitable for an outdoor environment.
Thus UV resistant Marlon FSX polycarbonate sheet with the PeeraGuard™ Exterior hard coating was a perfect choice. This was used for the windows and sliding door glazing and was chosen due to a number of its properties. It provided excellent strength, which was important since it was being used by members of the public and could be impacted by people, prams, and shopping baskets. It was lightweight, which was important when moving the pop-up/unit around to different locations, thus reducing fuel requirements and the impact on the environment, something that is very important to the Lush brand. Its surface was suitable for the coloured vinyl and Peerless Plastic's hard coating to adhere to. The surface also allowed the coloured vinyl to be removed after the event to allow the pod to be reused.
The pod was located both indoors and outdoors so subject to pre-Christmas road salt, snow, and sea air which factored into the substrate selection. The choice of Marlon FSX as the base material gave protection against these elements. The customer also wanted a product that was recyclable at the end of its life.
---
Congratulations to all the winners and thank you for sending in all your projects. Please keep sending in all your applications, and any received will be automatically entered in next year's iAwards competition.