Quality natural light in agricultural buildings encourages healthier, more disease resistant livestock and provides a better environment for farm workers, resulting in improved productivity all round.
Rooflights provide three times more light than the same area of vertical glazing as well as offering a much more even distribution of light which makes them ideal for large-scale agricultural structures.

Brett Martin supply an unrivalled range of rooflights for the agriculture industry which can help reduce energy use as well as saving on running costs.
Our high quality rooflights contribute to ensuring buildings meet stringent animal welfare and environmental regulations and are designed to withstand challenging agricultural environments so stand the test of time.
With more than 50 years' experience supplying the agricultural sector our products meet the strictest environmental regulations for farm buildings across the UK & Ireland. Using rooflights on a building in conjunction with a controllable lighting system, has a positive effect on livestock.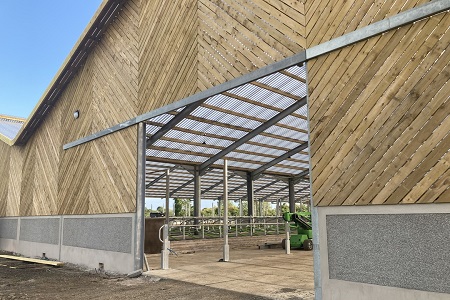 Today good lighting is a fundamental requirement of the efficient operation of a farm, with research suggesting that enhanced lighting levels can improve milk yields and growth performance in dairy cattle - 𝗔𝗱𝗿𝗶𝗮𝗻 𝗟𝘂𝗸𝗶𝗰, 𝗦𝗮𝗹𝗲𝘀 𝗗𝗶𝗿𝗲𝗰𝘁𝗼𝗿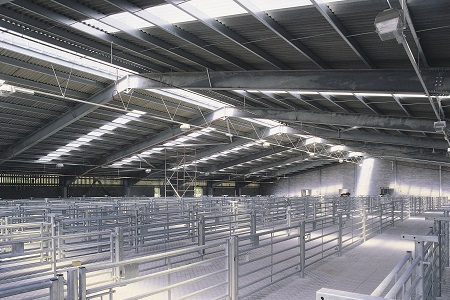 Products that work
We are an industry leading manufacturer supplying solutions for the rooflights and panel glazing markets to enhance the working or living environment.
Technical expertise
Talk to our technical experts for the best daylighting solution for your project
Easy installation
Our products have been designed for quick and easy installation
Sustainability
ISO14001 certified & reducing our carbon footprint with renewable energy sources