Our range of polycarbonate and PVC roofing sheets and panels provide daylighting solutions for rooflights and vertical glazing in livestock sheds, stores and other farm buildings. Natural daylight has been proven to be beneficial for livestock and contributes to a more productive herd. It also lowers the energy consumption of the building by reducing the need for artificial light.
Our range of flat and corrugated hygienic cladding is ideal for internal cladding of livestock sheds and food preparation areas. The smooth surface is easy to clean and won't rust or corrode like metal.
Heatguard tinted Marlon CST sheet provides natural daylight into livestock sheds whilst reducing heat build-up to provide a comfortably cool and naturally daylit space adding to the wellbeing and productivity of the herd.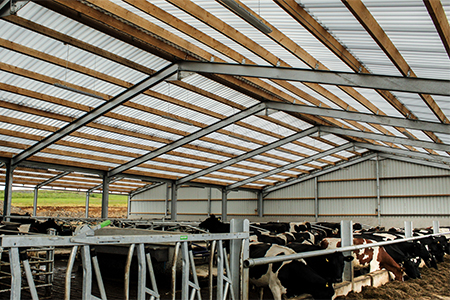 Marvec CS Agri corrugated PVC panels can help save time by providing a longer term solution to internal cladding that doesn't require frequent repairs. The high gloss, scratch resistant surface of Marvec CS Agri is easy to clean down with a simple hose or power washer and won't rust or corrode like metal.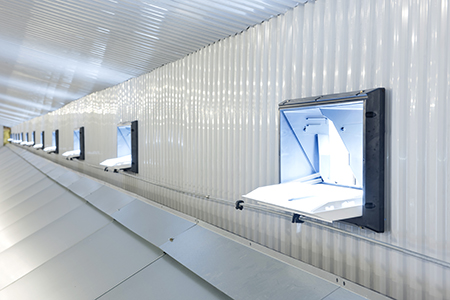 Products that work
We are a global player supplying specialist plastic roofing, glazing and cladding products for the agriculture sector for over sixty years
70+ Countries
We are a global supplier exporting our plastic sheets to distributors and customers in more than 70 countries worldwide
Sustainability
We're reducing our carbon footprint with renewable energy sources and reusing 94% of post-production waste
Easy installation
Our products have been designed for quick and easy installation
Benefits
Rooflighting & glazing solutions
High light transmission
Solar and temperature controlling tints
Impact strength
Fire performance
Hygienic cladding solutions
Smooth easy to clean surfaces
Will not rust or corrode like metal
Easy to handle and install