Our wide range of semi-finished products, including foam PVC, polycarbonate, PET and acrylic makes us a One Stop Shop for all your sign and display needs. We offer a variety of materials, thicknesses, colours and transparencies.
Through our Approved Partners Scheme we work with the manufacturers of printers and cutting machines, testing the printing and routering capabilities of our semi-finished products and enabling us to stay up to date with the latest technologies.
Our Foamalux range provides a wide range of choice for your sign and display needs. Choose from our premium product Foamalux White, our Foamalux Light for digital printing, our vibrant Foamalux Colour and Foamalux Ultra ranges or our environmentally friendly Foamalux Xtra and Foamalux Eco.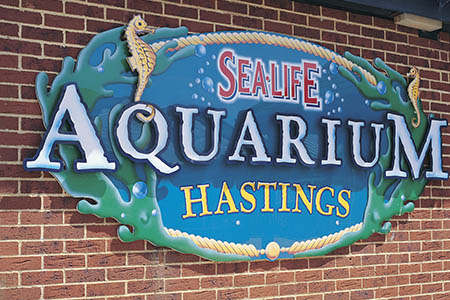 Our transparent flat sheets are also ideal for sign and display. Marlon FS polycarbonate has excellent impact resistance and strength to weight ratio. Marpet-g FS PETg is very easy to print and thermoform. Marcryl FS acrylic sheet gives you excellent optical clarity and high light transmission.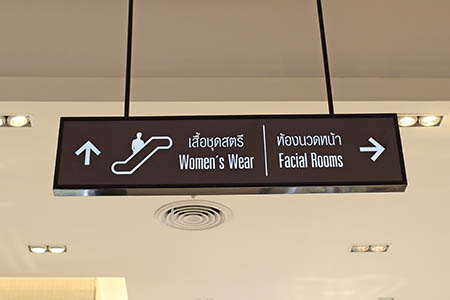 Global industry leader
We are a global player supplying specialist plastic products for the construction, fit out, fabrication and print and display sectors worldwide.
70+ Countries
We are a global supplier exporting our plastic sheets to distributors and customers in more than 70 countries worldwide
Sustainability
We're reducing our carbon footprint with renewable energy sources and reusing 94% of post-production waste
Technical expertise
We are experts in Plastic Sheets, if you have a technical question about a product or application, our Technical team is here to help
Products for Sign and Display
Benefits
Transparent and opaque options
Wide range of processing options – printing, vinyl application, cutting, engraving, thermoforming
Products suitable for indoor and outdoor use
Tested with a wide range of printing and cutting equipment through our Approved Partner Scheme