Rooflights are increasing in popularity in the residential market due to the many benefits they deliver and this trend shows no signs of this slowing down. They can transform your home by creating a luxurious, aesthetically pleasing architectural feature and make space look bigger by illuminating dark areas.
Rooflights can add up to 25% extra natural light to a room and in some cases, ventilation, to parts of your home where standard vertical windows aren't practical. They are also a great way of adding extra light whilst maintaining privacy.
There are also many physiological benefits. Well documented research shows that increased exposure to natural light has many positive effects including boosting vitamin D levels which improves our mood and overall health.
It is also worth noting the energy saving benefits of rooflights. Allowing daylight to infiltrate a property can reduce the need for heating and electric lighting lowering CO2 emissions and allowing users and homeowners to reduce their carbon footprint.
Brett Martin offers an extensive range of flat rooflights for new builds or extensions in residential buildings which maximise daylight to create healthier and happier environments.
We have achieved Secured by Design accreditation for selected flat glass & polycarbonate dome products. We have also obtained Environmental Product Declarations for selected flat glass & polycarbonate dome products.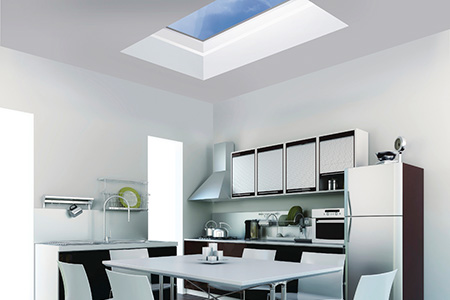 Results of multiple studies suggest that natural light, particularly in the morning, can improve significantly health outcomes such as depression, agitation, sleep, circadian rest-activity, and seasonal affective disorder. 𝗧𝗼𝗻𝘆 𝗜𝘀𝗮𝗮𝗰, 𝗖𝗼𝗺𝗺𝗲𝗿𝗰𝗶𝗮𝗹 𝗦𝗮𝗹𝗲𝘀 𝗠𝗮𝗻𝗮𝗴𝗲𝗿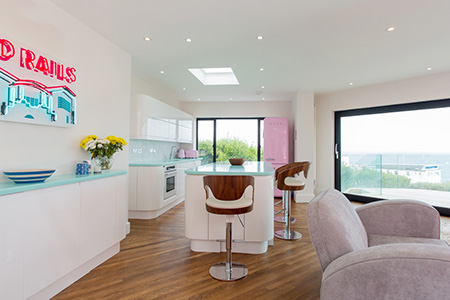 Products that work
We are an industry leading manufacturer supplying solutions for the rooflights and panel glazing markets to enhance the working or living environment.
Technical expertise
Talk to our technical experts for the best daylighting solution for your project
Easy installation
Our products have been designed for quick and easy installation
Sustainability
ISO14001 certified & reducing our carbon footprint with renewable energy sources