Our Foamalux foam PVC range is ideal for constructing pet and animal enclosures, allowing the easy creation of a wide range of designs. It can also be used to line the inside of existing pet homes.
It provides good thermal insulation. It is non-toxic, waterproof and mould proof with low flammability, providing your animals with a safe and warm environment.
It is lightweight, making the finished enclosure easy to move or transport. It is low maintenance, as it does not need to be painted, and its smooth surface is easy to clean.
Our Foamalux foam PVC range allows you to be creative when designing a pet or animal enclosure. Choose from our white Foamalux products, which can be printed or our self-coloured Foamalux Colour range.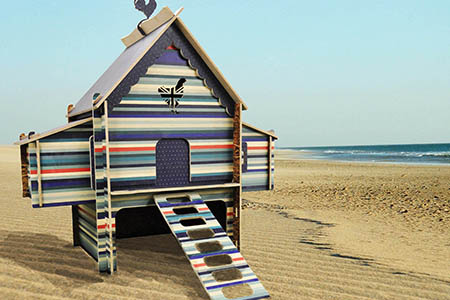 Our Foamalux products are practical too. Their light weight makes the pet enclosure easy to carry or transport. The products are maintenance free, saving the pet owner's time. In addition, the material provides warmth, for example in these reptile houses.
Global industry leader
We are a global player supplying specialist plastic products for the construction, fit out, fabrication and print and display sectors worldwide.
70+ Countries
We are a global supplier exporting our plastic sheets to distributors and customers in more than 70 countries worldwide
Sustainability
We're reducing our carbon footprint with renewable energy sources and reusing 94% of post-production waste
Technical expertise
We are experts in Plastic Sheets, if you have a technical question about a product or application, our Technical team is here to help
Products for Pet and Animal Enclosures
Benefits
Good acoustic and thermal insulation
Low maintenance - no painting required
Waterproof
Non-toxic
Lightweight