Our range of roofing and glazing solutions in polycarbonate and PVC are easy to handle and install with no specialist tools required making them the ideal solution for home improvement projects around the house and garden.
Choose from a wide range of products suitable for DIYer's planning simple projects such as greenhouse glazing replacement, shed windows and gazebos to tradesmen undertaking more complex projects such as carports, sun canopies and conservatories.
The full range of Marlon polycarbonate and Marvec PVC for DIY projects can be cut and installed with standard DIY tools making it ideal for those projects around the home.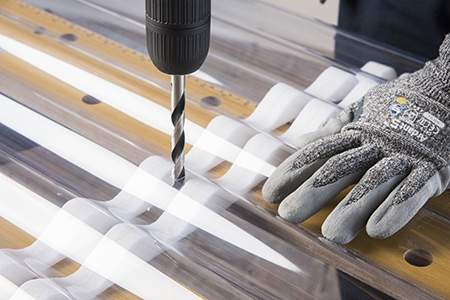 With a full range of fully compatible installation accessories available we provide the complete DIY roofing and glazing solution.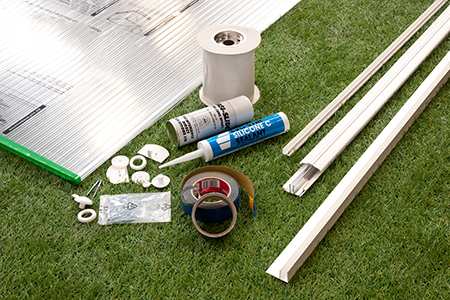 Products that work
We are a global player supplying specialist plastic roofing, glazing and cladding products for the DIY sector for over sixty years
70+ Countries
We are a global supplier exporting our plastic sheets to distributors and customers in more than 70 countries worldwide
Sustainability
We're reducing our carbon footprint with renewable energy sources and reusing 94% of post-production waste
Easy installation
Our products have been designed for quick and easy installation
Plastics for DIY Projects
Benefits
Light in weight
Easy to handle and install
No specialist tools required
Wide range of options to suit application and budget
Full range of installation accessories available
Impact strength
Fire performance