It is well documented that providing natural light into the workplace is fundamentally important to the well-being, efficiency and safety of the people in that environment and has been linked with reduced absenteeism.
In addition, increased daylighting improves concentration so that working environments, whether they be large factories or offices, tend to achieve increased productivity.
Research into retail environments suggests that in many situations, natural light boosts sales and promotes repeat business. Colours are more vivid and true increasing product appeal and encouraging customers to spend more time in these areas.
Consequently, the demand for natural lighting systems has increased with large areas of rooflights being included in specifications for new build projects to ensure a high percentage of evenly distributed light within the interior as well as good ventilation – in effect creating an outdoor feel with all the benefits of an outdoor facility.
Brett Martin provides a wealth of solutions for daylighting commercial and retail premises and has used its expertise to supply rooflights to many leading companies and retail groups.
We have a close working relationships with blue chip retailers whom all adopted our rooflights and technical back up. We are also the only company who can provide vast array of material solutions e.g.; GRP, polycarbonate, glass, acrylic to suit individual design aspirations and budgets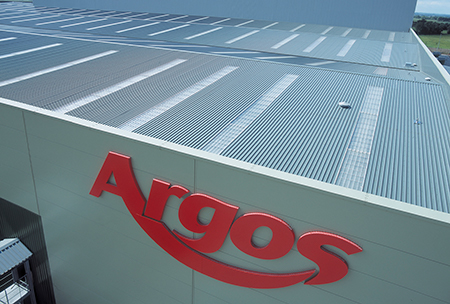 For decades Brett Martin has been prominent, active player in the UK retail construction. We have formed close working relationships with blue chip client such as B&Q and Next providing expert guidance on how to effectively incorporate daylight into their premises - 𝗜𝗮𝗻 𝗢𝗹𝗶𝗽𝗵𝗮𝗻𝘁, 𝗔𝗿𝗲𝗮 𝗕𝘂𝘀. 𝗠𝗮𝗻𝗮𝗴𝗲𝗿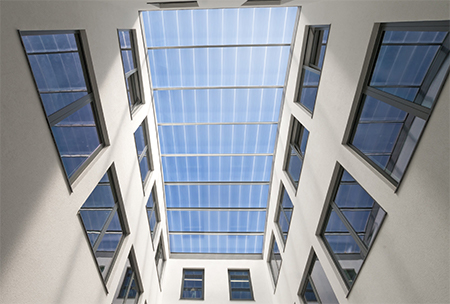 Products that work
We are an industry leading manufacturer supplying solutions for the rooflights and panel glazing markets to enhance the working or living environment.
Technical expertise
Talk to our technical experts for the best daylighting solution for your project
Easy installation
Our products have been designed for quick and easy installation
Sustainability
ISO14001 certified & reducing our carbon footprint with renewable energy sources