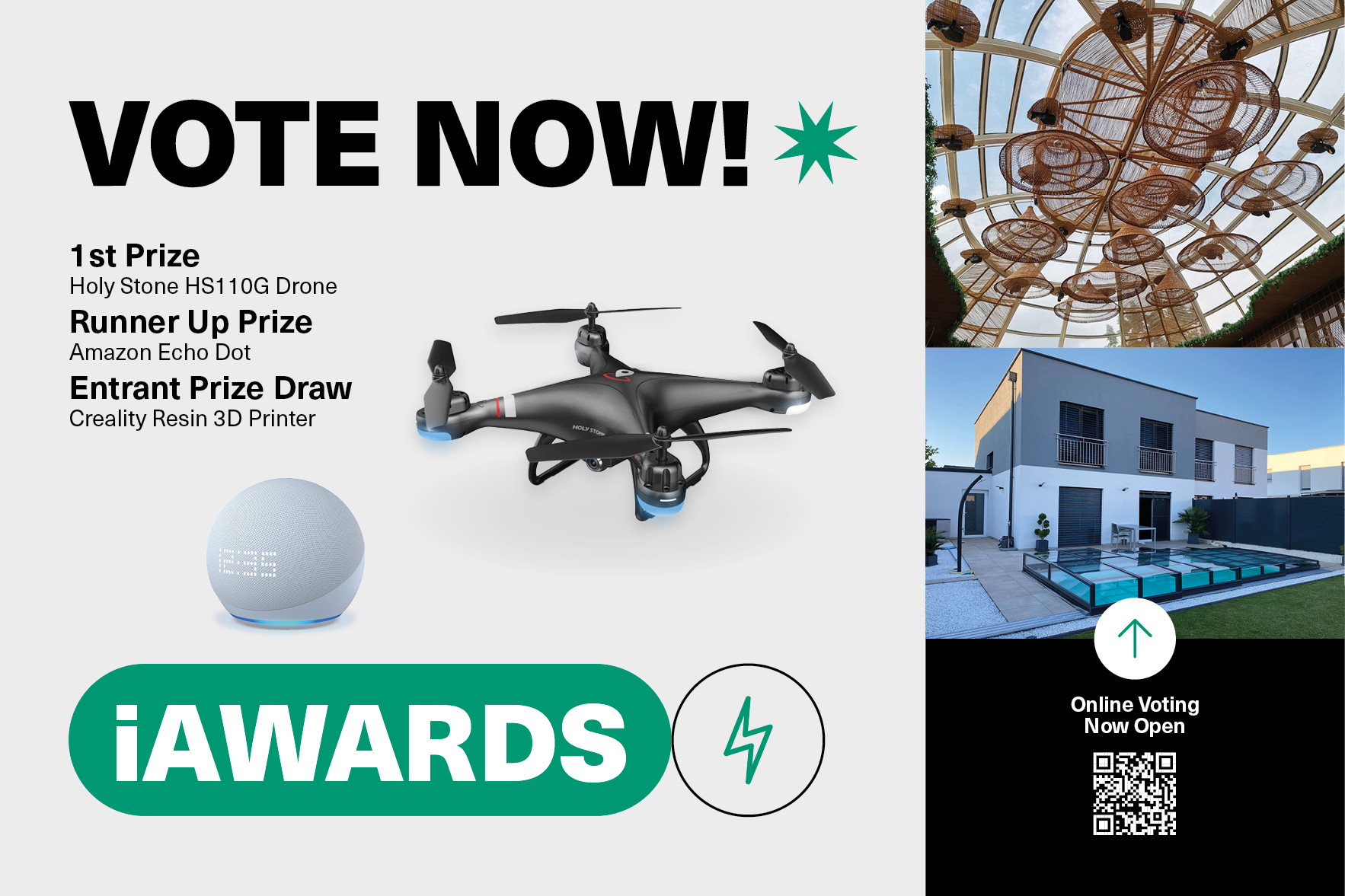 Online voting for the Brett Martin iAwards is now open!
How to vote
It is quick and easy.
- Click the link below
- Choose your favourite projects from each category
- Press 'Done' when all of your selections are complete
Voting will close on Friday 29th September 2023, Winners will be announced on 25th November 2023. Stay tuned to the Brett Martin Plastic Sheets social media pages to find who our lucky winners are!
Categories
Please ensure to vote for TWO entries from each of these four categories:
- Agriculture & Horticulture
- Architecture & Construction (Canopies)
- Architecture & Construction (Roof-lights)
- House & Home
Please ensure to vote for ONE entry from this category:
- Fabrication

Terms & Conditions
1. Entries must be constructed or fabricated wholly or solely from Brett Martin plastic sheets including Marlon, Marvec, Foamalux, Marcryl, Marpet-a or Marpet-g.
2. It is the responsibility of the competition entrant to ensure that the appropriate permissions have been received to use the images/video submitted for the following purposes: Brett Martin Calendar 2024, website, social media, brochures and other marketing collateral.
3. Written consent is required from a parent/guardian/carer if any person under the age of 18 or a vulnerable adult is photographed. Applicants are responsible for all permissions regarding publication of the photos/video they have supplied.
4. A panel of judges will decide on the shortlist and their decision is final.
5. Final online voting will take place during September 2023. The result of this voting is final. All winners will be notified by 25th November 2023. No alternatives such as cash will be available in place of the prizes stated.
6. Brett Martin accepts no liability for loss of entries and no responsibility for incomplete or delayed entries.
7. Your contact details are provided solely for the purposes of us contacting you regarding the competition. We will not pass your data on to any third parties.
8. Brett Martin will endeavour to acknowledge the photographer but is not obliged to do so.
9. Employees of Brett Martin may not enter the iAwards competition.
Closing date
Friday 29th September 2023