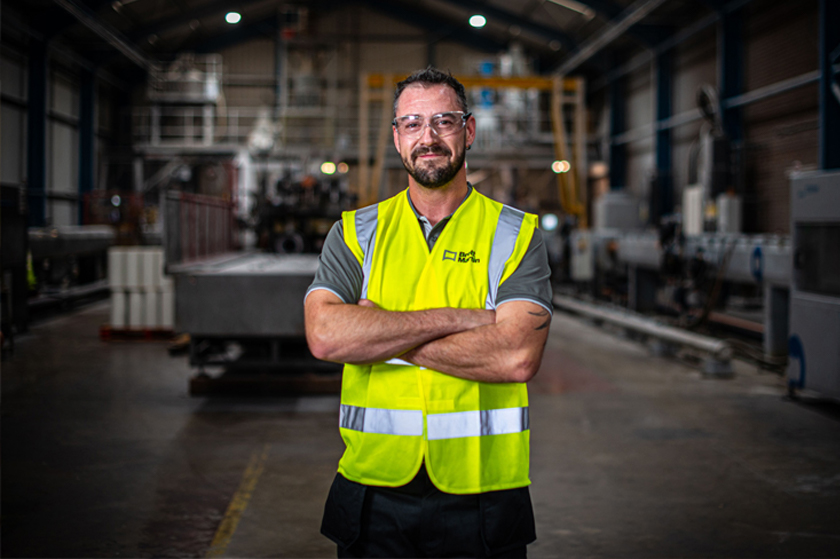 Careers at Brett Martin Staveley
Join us here at Brett Martin's Staveley facility, where our team have created a positive working and learning environment. We have career pathways for everyone, whether you're looking for a specific office role or would like to gain first hand experience regarding our manufacturing processes.
Staveley is the central hub for the national sales and distribution operations of Brett Martin Plumbing & Drainage and Ariel Plastics. This site is also Brett Martin's main UK extrusion facility for pipes and profiles, rota moulded parts and fittings, as well as the production of the unique Cast Iron Style Rainwater and Soil System, Cascade. No matter which area of the business you join you'll find there are plenty of opportunities to learn new skills and develop a rewarding career.
Current vacancies
Reporting to Brett Martin's on site Team Leaders, the Extrusion Production Operatives will assist in the daily process of the production, packaging and testing of extruded items, along with the overall maintenance of the extrusion plants.
Reporting to Ariel's on site Team Leaders, the Warehouse Operatives will assist in the daily process of the packaging and wrapping of products, along with the loading and unloading of HGVs.