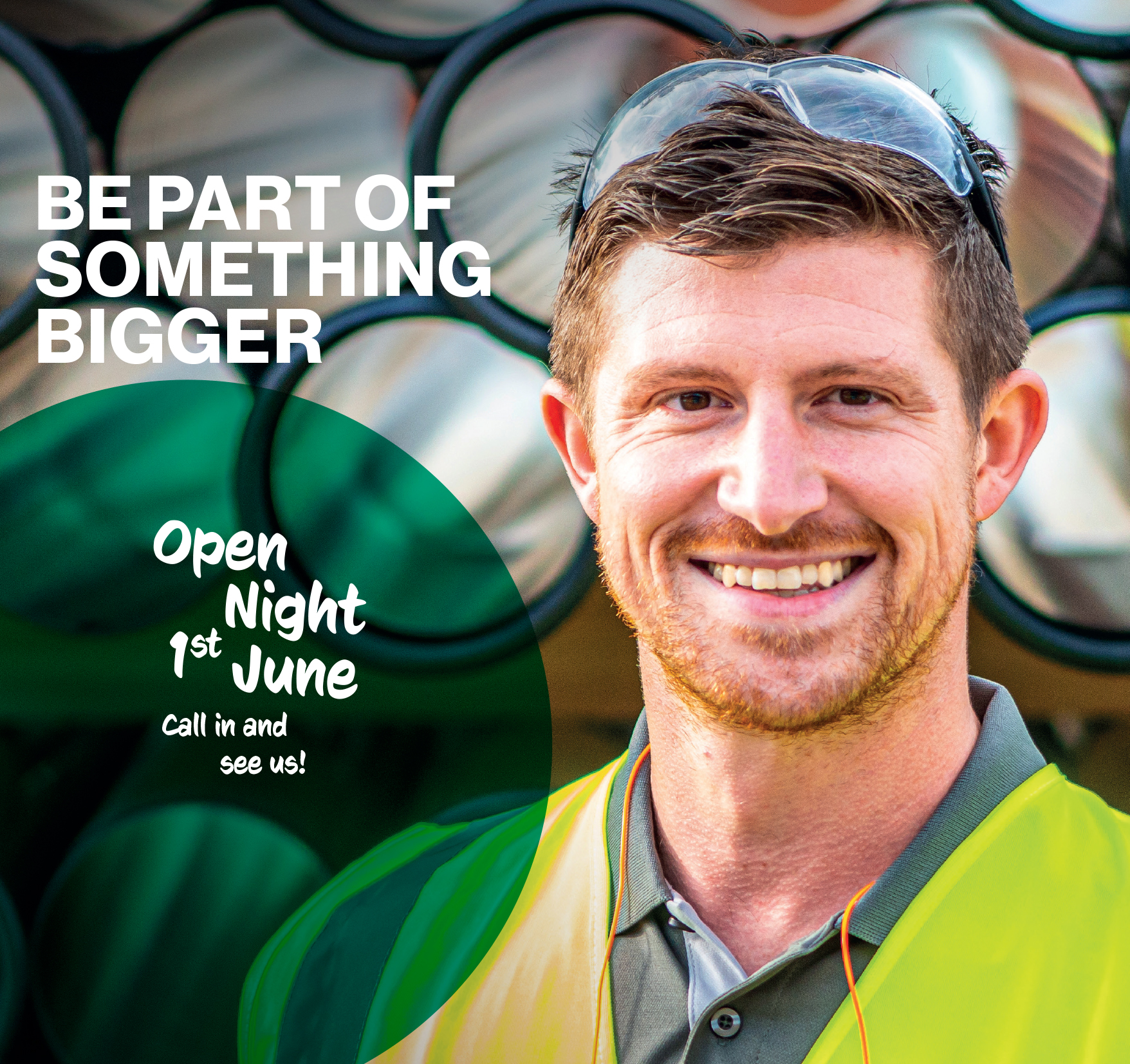 Join us here at Brett Martin's headquarters in Mallusk, where our team have created a positive working and learning environment. We have career pathways for everyone, whether you're looking for a specific office role or would like to get hands on experience with our products. In Mallusk, we specialise in plastics conversion, through thermoplastic extrusion and injection moulding. We provide an extensive range of flat, corrugated and structured plastic sheet in polycarbonate, PVC, foam PVC, aPET and acrylic, pipe extrusions, profile extrusions and injection moulded parts and fittings. It has since become one of the largest polycarbonate extrusion facilities in Europe.
This site is also the global sales and distribution hub for the Plastic Sheet division, as well as the regional base for the Plumbing and Drainage division in Ireland. No matter which area of the business you join, you'll find there are plenty of opportunities to learn new skills and develop a rewarding career.
Open Night - Thursday 1st June
Call in to our recruitment open night, Thursday 1st June, 6pm-9pm and see for yourself!
Visit the site, see what we do, meet people who work here and talk about the options open to you now.
There will be complimentary pizza, a barista and a prize draw to win a £500 Hastings Hotel voucher.
Current Vacancies
To find out more about a career at Brett Martin, contact us via email - HR@brettmartin.com