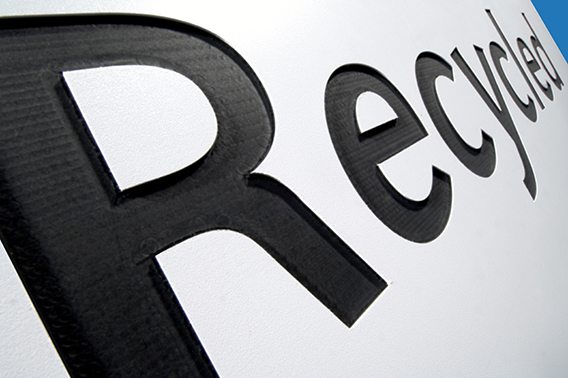 More PVC Flat Sheet
Foamalux Xtra
Make a greener choice with Foamalux Xtra, the environmental range of Foam PVC from Brett Martin.  Manufactured from reclaimed foam PVC recovered from post-production waste, Foamalux Xtra Foam PVC reduces landfill and is the green alternative for printing. Foamalux Xtra comprises a reclaimed black core, sandwiched between one or two surfaces of premium quality virgin white PVC, providing the optimum surface for any sign and display application. Containing up to 80% reclaimed content Foamalux Xtra is the environmentally friendly sign and display solution.
download brochure
Find document
Features and benefits
Environmentally friendly reclaimed black core
Bright white surface, excellent for printing
Single or double sided sheet formats
Consistently smooth and even
Hard and resilient
Quality digital and screen printing
Excellent vinyl adhesion
100% recyclable

Applications
Signage
Digital and screen printing
Vinyl application
POS and 3D displays
Shop fitting
Exhibition stands
Fabrication
Pet and animal enclosures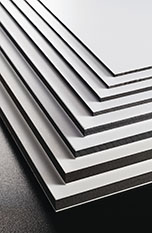 Colour: S1: Black (core)/white; S2: White/black/white

Sheet size (mm)
Single sided (S1)
thickness (mm)
Double sided (S2)
thickness (mm)
1220 x 2440
3, 5 & 6
10
1560 x 3050
-
10
1560 x 4050
-
10
Other thicknesses may be available with minimum order quantities applying. Please contact Brett Martin for further information.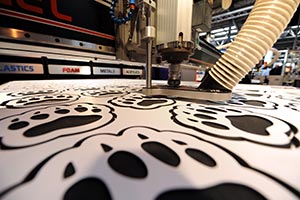 Foamalux Xtra is suitable for the following processes:
Digital and screen printing
Vinyl application
Fabrication
Routering, milling, sawing
Guillotining, die cutting
Engraving
Drilling
Thermoforming
Welding
Cold curving
Laminating
Bonding
Foamalux Xtra is a high quality, extruded, rigid foam plastic sheet made of polyvinyl chloride (PVC).
As PVC is a thermoplastic, it is important to take thermal expansion and contraction into account during any installation process.
Foamalux has been independently tested to various Fire Standards; for the most current certification please contact the Technical Department.
Foamalux is REACH and RoHS compliant, and 100% recyclable
The colour of the core is a through-colour so the colour of a cut edge will match the colour of the surface.
Related information
For more information, download our Product Brochures or Technical Guides. To find out what leading equipment manufacturers say about our products, go to our Approved Partners pages. Or for further sales, technical or marketing information, please contact us.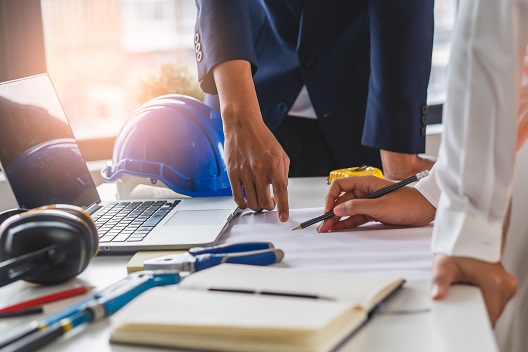 Interested in this product?
Contact our team to get more information about this product. We will try our best to answer you shortly.