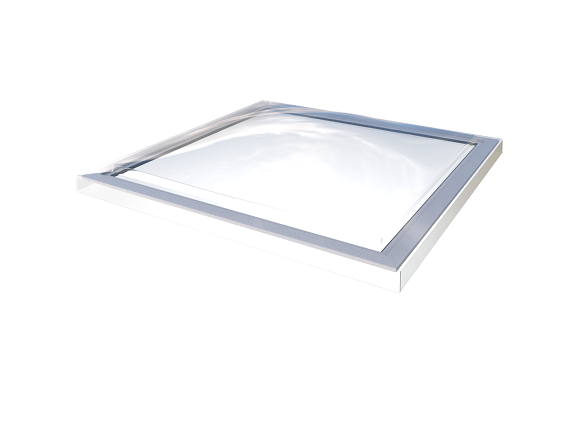 More Dome Rooflights
Mardome Reflex
Mardome Reflex is a glazing only polycarbonate dome rooflight designed specifically for refurbishment projects where only the glazing needs to be replaced.
Manufactured from Marlon FSX polycarbonate, this high quality glazing unit is up to 200 times stronger than glass. The high resistance to breakage and adverse weather conditions means Mardome Reflex is very safe and reliable.
A range of Mardome Reflex standard sizes and options are available for 48 hour delivery, with the most popular ones available for next day delivery.
download brochure
Find document
Benefits
Easy install to existing upstands
Accommodating of varying upstand sizes and site tolerances
Cost effective rooflight replacement
Robust and long lasting polycarbonate materials
Class B non-fragile to ACR[M]001 when new and fully installed to Brett Martin installation guidelines
10 year warranty
BBA approved
Features
Huge range of sizes
Single, double or triple skin units available depending on insulation requirements
Three tint options for varying light transmission and lighting effects
Available with standard 70mm or 100mm wide flange options
Supplied with a fixing kit including weathertight washers and cover plugs.
Mardome Reflex is available in standard sizes from 450 x 450mm up to 2400 x 1800mm. The fixing flange, supplied undrilled for maximum flexibility, is 70mm as standard with an option to specify a 100mm flange to accommodate varying upstand sizes.
For the full range of sizes visit www.mardome.co.uk or email daylight@brettmartin.com for further information.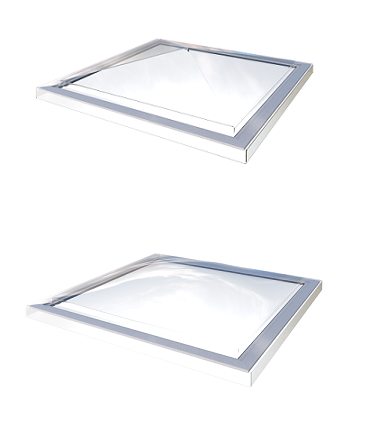 Mardome Reflex is available as a standard low rise dome or optional pyramid shaped glazing unit
Mardome Reflex units are glazed with Marlon FSX polycarbonate and a choice of clear, opal and patterned polycarbonate glazing is available.

Single, double or triple skin units are available depending on the level of thermal insulation required.
| | |
| --- | --- |
| Mardome Reflex glazing options | OVERALL U-VALUE* W/M2K |
| Double skin polycarbonate | 1.94-2.66 |
| Triple skin polycarbonate | 1.26 - 1.77 |
*Overall U-value is a measure of the thermal efficiency of the whole rooflight and varies by product size and specification. (calculated in accordance with NARM Technical Document NTD02)
TINT
LIGHTNING EFFECT
LIGHT TRANSMISSION (%) DIN 5036
Single skin
Double skin
Triple skin
Clear
High visibility
90%
85%
78%
Patterned
Privacy
84%
78%
72%
Opal
Diffused light & solar control
37%
35%
32%
10 sizes to choose from
70mm standard flange
Clear, patterned or opal polycarbonate glazing
Delivery to most areas in mainland GB
Order before 12 noon
Terms & conditions apply - email daylight@brettmartin.com for further information
Useful Links
Find out more about Brett Martin Daylight Systems' products and services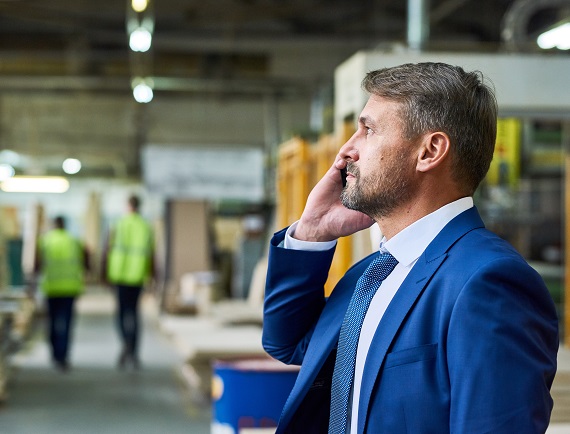 Interested in this product?
Contact our team to get more information about this product. We will try our best to answer you shortly.