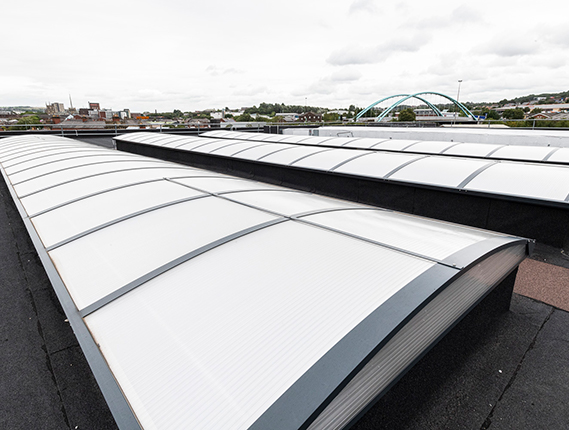 More Vaulted Rooflights
Marvault
Marvault is an elegant aluminium rooflight system with polycarbonate glazing suitable for a wide range of applications, including low-pitch, curved and flat roofs.
Marvault rooflights can span roof apertures up to 7m wide and of unlimited length and daylight area is maximised through wide bay centres. With discreet fixings both external and internal finishes have clean, uncluttered lines and the precision engineered aluminium framed system is easy to install.
download brochure
Find document
Benefits
Large glazed areas with maximum daylight can be achieved with spans up to 7m and glazing bar centres up to 1070mm
Premium internal and external appearance ensured with Marvault's elegant framework, discreet fixings, and choice of powder coating to any RAL colour
Optimal architectural, performance and cost requirements delivered with options for solid or multiwall glazing and adjustable height rise
Powered opening ventilation panels create a comfortable ventilated internal environment
Safety of those on the roof assured with the product achieving class B non-fragility to ACR[M]001
10 year guarantee and 20 year service life
Features
The system offers a span of 1m-7m as standard
Rooflights of unrestricted lengths can be created
Easy to install by any competent roofing contractor
Innovative aluminium glazing bar invisibly fixed at the base
Standard glazing U-value of 1.9 W/m2K, other options available
Glazed with Marlon ST longlife and Marlon FSX, multiwall and solid polycarbonate sheet
Offers exceptional impact resistance and surface protection
Various powered opening configurations available
Available in a range of curvatures to allow architects and designers the freedom to harmonise each Marvault with their surroundings (depending on glazing type and span)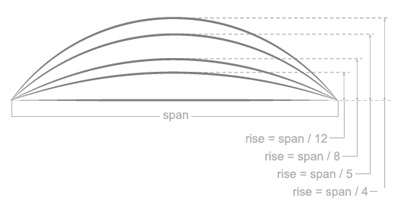 Marvault is simply fixed to a flat-top, pre-weathered upstand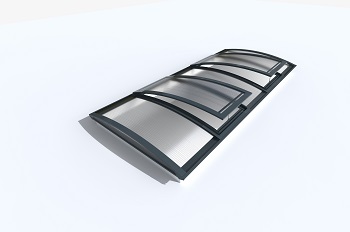 Span: 1-7m as standard depending on glazing type
Transverse pitch: Limit dependent on rise
Longitudinal pitch: Up to 15o
Marvault rooflights can meet or exceed the requirements of Building Regulations Part-L
Achieve class B non-fragility when tested to ACR[M]001.
Weather tightness tested to BS EN 14963
Fire performance to EN 13501-1 B,s1-d0 and BS 476: Part 7 Class 1Y
CE marked to BS EN 14963 and a declaration of performance is available.
Please contact Brett Martin for further guidance, including technical bulletins on installation, handling and maintenance, COSHH data sheets and NBS product specification clauses.
Useful Links
Find out more about Brett Martin Daylight Systems' products and services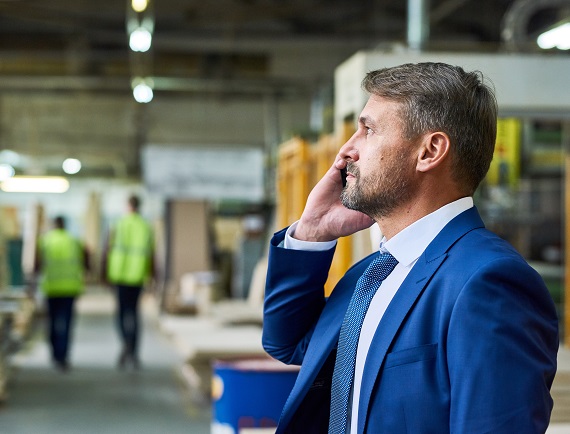 Interested in this product?
Contact our team to get more information about this product. We will try our best to answer you shortly.