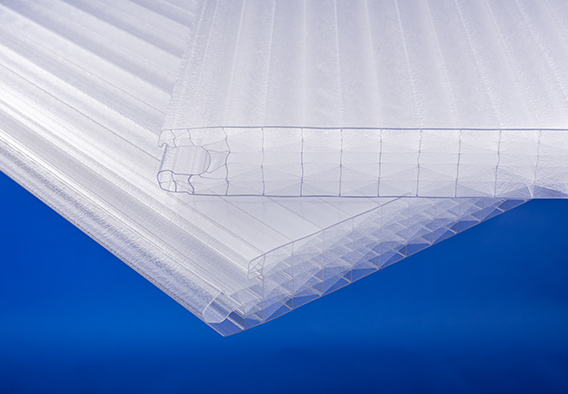 More Panel Glazing Systems
Marlon Clickfix
Marlon Clickfix is the architectural glazing system used for vertical facades. The 40mm thick, tenwall polycarbonate panels are modular and connect with a simple click and fix interlock for fast and easy on-site installation to provide a seamless glazing option.
The panels are used a choice of with glazing frame options including the VF70 and VF90 polycarbonate glazing frames which are suitable for vertical façades, cladding and partitioning applications internally and externally.
Marlon Clickfix offers a thermally efficient method of introducing natural light into a building and is suitable for a wide range of commercial and industrial applications.
Marlon Clickfix is also available in Marlon BioPlus, the ideal choice for projects that aim to deliver the highest standards in sustainability, allowing companies to demonstrate they are at the forefront of the low carbon circular economy.
Marlon BioPlus is made with a bio-circular attributed resin in which 89% of the fossil based raw material has been replaced by renewable hydrocarbons e.g., from used cooking oil, which dramatically reduces the impact of the finished sheet on the environment, whilst maintaining the same material properties and ease of processing
download brochure
Find document
Features
40mm tenwall modular polycarbonate glazing system
Seamless finish, no glazing between panels
Thermally insulating, U value 0.99 W/m2K
Cover width 500mm
Available in Marlon BioPlus
Applications
Vertical Glazing
Vertical façades

Partition Walls
Rainscreens
Simple click and fix installation
U value 0.99 W/m²K
Reduces energy consumption
Full range of accessories
High light transmission
Damage & impact resistant
Excellent structural durability
Lightweight and easy to handle
Weatherable and UV resistant
Excellent fire performance
Limited warranty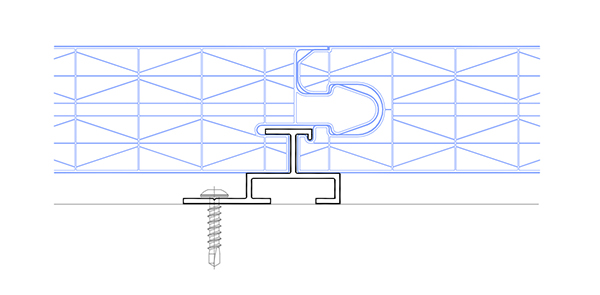 Structure: 40mm 10wall
Colours: Clear (g), pearlescent, specials*
Options: Double sided UV protection*, available in Marlon BioPlus
*Subject to minimum order quantities
(g) – glass effect
| COLOUR | LIGHT | SOLAR |
| --- | --- | --- |
| Clear (g) | 52% | 48% |
| Pearlescent PW | 44% | 32% |
| | |
| --- | --- |
| +/- LOAD (kN/m2) | SPAN (m) |
| 0.5 | 2.37 |
| 1.0 | 1.99 |
| 1.5 | 1.74 |
| 2.0 | 1.39 |
Marlon Clickfix is a high quality, extruded, interlocking modular multiwall polycarbonate panel with a co-extruded UV resistant coating
As polycarbonate is a thermoplastic, it is important to take thermal expansion and contraction into account during any installation process.
Marlon Clickfix has been independently tested to various Fire Standards; for the most current certification please contact our Technical Department.
Marlon Clickfix panels are REACH and RoSH compliant, and 100% recyclable
Any colour option is a through-colour so the colour of a cut edge will match the colour of the surface.
Marlon Clickfix panels are covered by a limited warranty. For full details contact our Technical Department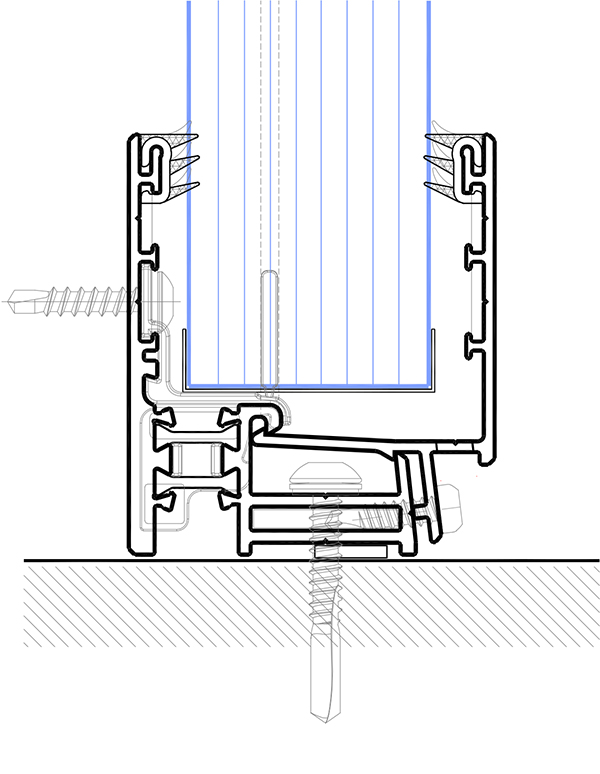 Sight light 70mm profile allowing façades up to 8m
Two part glazing profile, registered design
Shared coextruded high temperature dynamic grey TPV gasket (Santoprene)
Glazing panels sit into frame without rotation
Fully water managed via hidden drainage channel
Pre-formed 90˚ corners
Same profile across all orientations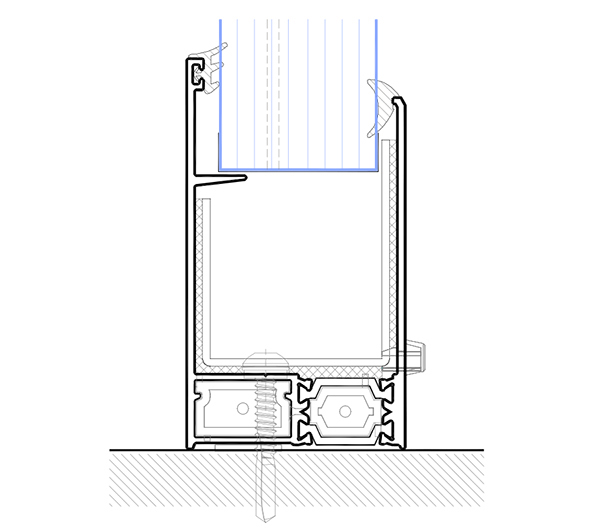 Robust 90mm frame for facades from 6m to 12m
Fully thermally broken
Temperature stable TPE gaskets
Fully water managed
As a condition of ensuring that Marlon Clickfix panels perform at optimum throughout their service life and retain light transmission properties, it is recommended that the panels be cleaned periodically using suitable household cleaning agents as follows:
Use lukewarm water to rinse the panel and soften dirt.
Make up a solution of lukewarm water and ordinary household cleaner or a mild soap and use this to wash the panel.
A sponge or soft cloth should then be used to gently remove dirt and grime.
The cleaning process should then be repeated and the panel rinsed and dried with a soft cloth.

WARNING
Care should be taken to observe the following precautions:
Do not scrub Marlon Clickfix panels with brushes or sharp instruments as they will mark easily.
Never steam clean, use low pressures for pressure washing.
Avoid any abrasives or cleaners of a highly alkaline composition.
It is generally advisable in all instances to test any cleaner on a sample piece of the Marlon Clickfix panel first and it should also be remembered that cleaners and solvents which state that they are suitable for cleaning polycarbonate may not be safe for use on the UV protective surface of the panels.
Useful Links
Find out more about Brett Martin Daylight Systems' products and services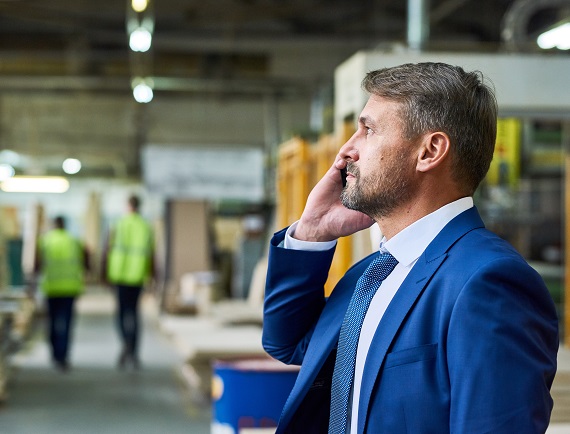 Interested in this product?
Contact our team to get more information about this product. We will try our best to answer you shortly.