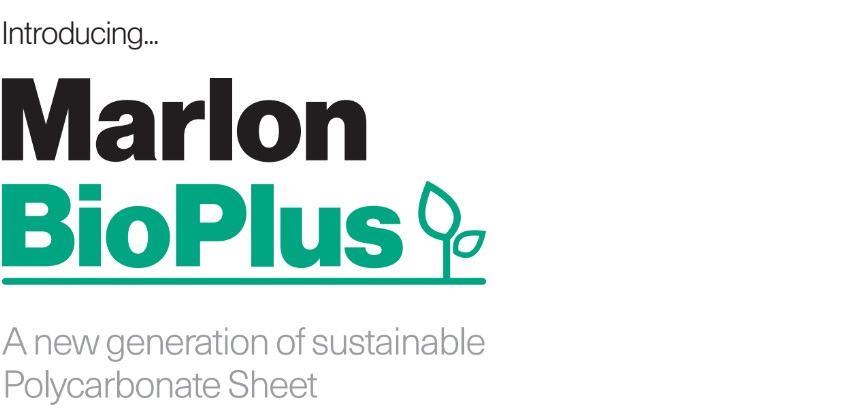 Next level sustainability AVAILABLE NOW
Marlon BioPlus is a quantum step forward towards carbon neutral Polycarbonate sheet.
By switching from fossil based PC to resins certified as being produced from 71% bio-circular attributed material via mass balancing, we can offer Polycarbonate sheets with dramatically reduced impact on the environment.
The use of renewable energy reduces carbon emissions by 84% during resin production and the sheet is also produced with 100% renewable energy.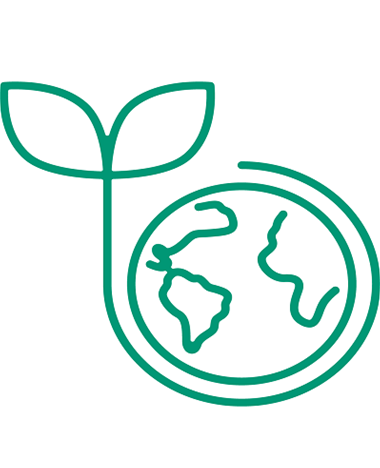 BioPlus Brochure
PDF | 183KB
Brett Martin Environmental Brochure
PDF | 2.8MB
The benefits of using Marlon BioPlus
Marlon BioPlus is the ideal choice for projects that aim to deliver the highest standards in sustainability. With reduced fossil based content and increased use of renewable energy, Marlon BioPlus allows companies to demonstrate they are at the forefront of the low carbon circular economy.
THE RESIN
71% of fossil based raw material replaced with recycled bio-circular material, e.g. used cooking oil
84% reduction in carbon emissions through use of renewable energy during resin production
THE SHEETS
Average 70% mass balanced attributed bio-circular product
Made with 100% mass balanced attributed renewable energy
Mass balancing
Mass Balancing is the plastic industry's innovative approach to deliver the next level of renewable resins.
It overcomes the practical production barriers to the substitution of fossil resources with bio-based recycled materials, eg. used cooking oil, and accelerates the reduction in carbon emissions.
Mass balancing introduces measured amounts of bio-based materials early in the resin production process and allocates exactly the same amount to the finished resin. This allocation carries through to the Marlon sheet, which is identified and sold as a bio-circular attributed product.
Certification
Each pallet of Marlon BioPlus sheet will be identified by BioPlus graphics and a certificate issued confirming that the pallet is attributed to Bio-Circular raw material via mass balancing.
Brett Martin is currently awaiting certification by Planet Mark and ISCC Plus in respect of carbon footprint and mass balance process.
Explore our Marlon BioPlus range