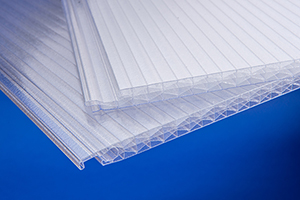 More Multiwall Systems
Marlon Clickloc
Marlon Clickloc is an easy-fit roofing panel which provides the ideal DIY roofing solution for Verandas, Canopies or Car Ports. Requiring no glazing bars, the easy-fit panels simply click and lock together to provide an instant roof. Perfect for DIY use, only standard tools are required to install. The panels are manufactured from impact resistant polycarbonate which is hardwearing, durable and long-lasting. Marlon Clickloc has added UV protection so that you can enjoy the great outdoors whilst being protected from the harmful effects of the sun. Click here to download the Marlon Clickloc brochure.
Marlon Clickloc is also available in Marlon BioPlus, the ideal choice for projects that aim to deliver the highest standards in sustainability, allowing companies to demonstrate they are at the forefront of the low carbon circular economy.
Marlon BioPlus is made with a bio-circular attributed resin in which 89% of the fossil based raw material has been replaced by renewable hydrocarbons e.g. from used cooking oil, which dramatically reduces the impact of the finished sheet on the environment, whilst maintaining the same material properties and ease of processing.
download brochure
Find document
Key features
16mm Xwall easy-fit panels
Complete DIY roofing solution
No glazing bars required
No specialist tools required
Available in Marlon BioPlus
Applications
Carports
Canopies
Pool Covers

Lean-to Roofing
Light in weight and easy to handle
Easy-fit for speedy assembly
Premium quality polycarbonate for superb impact resistance
UV protected for enhanced panel life
No specialist tools required, ideal for DIY projects
Excellent fire performance
Limited warranty

Structure: 16mm Xwall
Colours: Clear (g), bronze (g), diffuser opal (g), specials*
Options: Available in Marlon BioPlus
*Subject to minimum order quantities
(g) – glass effect
| | | |
| --- | --- | --- |
| Colour | Light | Solar |
| Clear | 66% | 69% |
| Bronze | 14% | 42% |
| Diffuser opal (NY) | 59% | 30% |
| | |
| --- | --- |
| Load (kN/m2) | Span (m) |
| 0.50 | 1.2 |
| 0.75 | 1.0 |
| 1.00 | 0.8 |
Marlon Clickloc is a high quality, extruded, easy fit multiwall polycarbonate roofing panel with a co-extruded UV resistant coating
As polycarbonate is a thermoplastic, it is important to take thermal expansion and contraction into account during any installation process.
Marlon Clickloc has been independently tested to various Fire Standards; for the most current certification please contact our Technical Department.
Marlon Clickloc panels are REACH and RoSH compliant, and 100% recyclable
Any colour option is a through-colour so the colour of a cut edge will match the colour of the surface.
Marlon Clickloc panels are covered by a limited warranty. For full details contact our Technical Department
As a condition of ensuring that Marlon Clickloc panels perform at optimum throughout their service life and retain light transmission properties, it is recommended that the panels be cleaned periodically using suitable household cleaning agents as follows:
Use lukewarm water to rinse the panel and soften dirt.
Make up a solution of lukewarm water and ordinary household cleaner or a mild soap and use this to wash the panel.
A sponge or soft cloth should then be used to gently remove dirt and grime.
The cleaning process should then be repeated and the panel rinsed and dried with a soft cloth.

WARNING
Care should be taken to observe the following precautions:
Do not scrub Marlon Clickloc panels with brushes or sharp instruments as they will mark easily.
Never steam clean, use low pressures for pressure washing.
Avoid any abrasives or cleaners of a highly alkaline composition.
It is generally advisable in all instances to test any cleaner on a sample piece of the Marlon Clickloc panel first and it should also be remembered that cleaners and solvents which state that they are suitable for cleaning polycarbonate may not be safe for use on the UV protective surface of the panels.
Related information
For more information, download our Product Brochures or Technical Guides. For further sales, technical or marketing information, please contact us.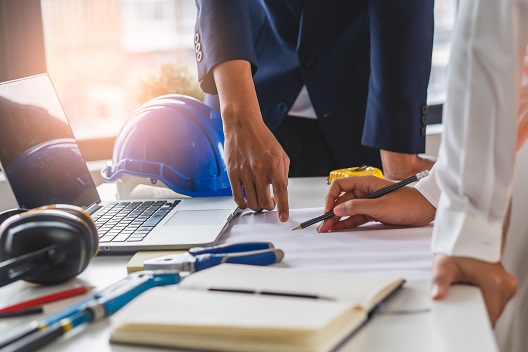 Interested in this product?
Contact our team to get more information about this product. We will try our best to answer you shortly.