Polycarbonate is a clear thermoplastic containing carbonate groups in its chemical structure. It is one of the most widely used engineering thermoplastics due to its excellent impact strength, its optical clarity and its wide working temperature range.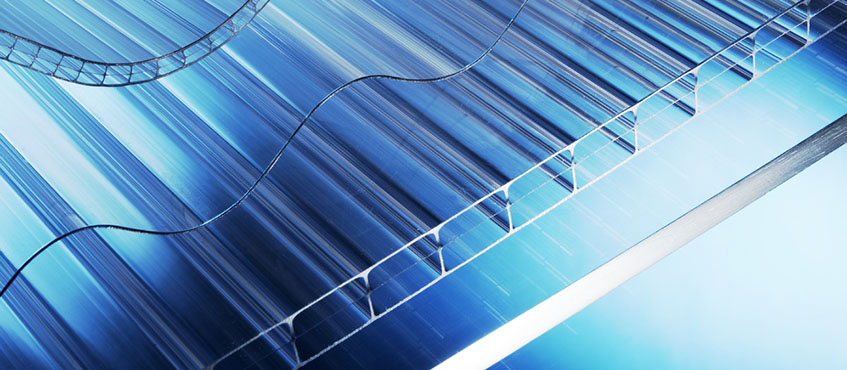 Polycarbonate is chosen for applications where strength and impact resistance are of key importance yet the material has to be lightweight, when transparency is needed and when a non-conductive material with good electrical insulation is a requirement.
Brett Martin's Marlon range encompasses flat polycarbonate sheet, corrugated sheet and multiwall sheet for glazing, roofing and fabrication.