Features and benefits
Lightweight for ease of handling
Strong and durable with excellent chemical resistance

Choice
Bottle gullies, Tubular gullies and Yard gully suitable for 110mm drainage networks
Road gully suitable for 160mm drainage networks
Grids and sealing plates available to suit the relevant gullies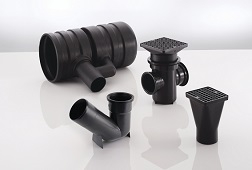 Round, square or rectangular hoppers
Removable internal basket which stops leaves and debris entering drainage system
Socketed 90° inlet and outlet connections
Unique double trapped design
Air and water traps
Robust and secure screw down lid
Dip tube easily removed
Integral seal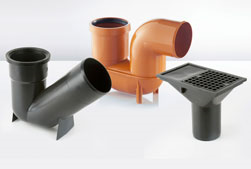 P trapped gullies, low trapped gullies, round hoppers and square hoppers including grids
Suitable for 110mm and 160mm drainage layout
Standard and back inlet gully kits available (ROI only)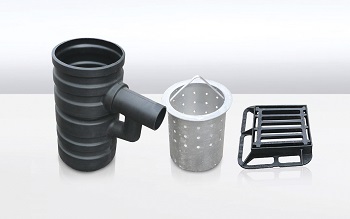 300mm x 600mm yard gully
Suitable for 110mm drainage layouts
Alternative to precast gully traps
Optional heavy duty grate and silt bucket available
Brett Martin's road gullies feature an innovative dual combination 160mm outlet with a cutline to convert to 150mm Twinwall connections – providing a flexible solution for a wide range of applications from car parks to motorways. Manufactured from high density polyethylene (PE), the road gullies are available in two sizes 450mm x 900mm invert and 450mm x 750mm invert.

Stepped spigot outlet
Allows fitting to 160mm PVC pipe or 150mm Twinwall pipe
Available in two sizes - 450mm x 900mm invert and 450mm x 750mm invert
Lightweight and stackable
Integral trap with access bung
Strong and durable
Brett Martin supplies a range of grids and sealing plates to complement the Gullies range.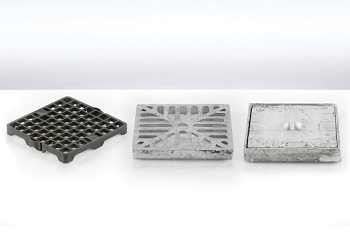 Plastic and alloy grids
Alloy sealing plates
Suitable with Brett Martin's Gullies range
Related information
For more information, download our Product Brochures or Technical Guides. Or for further sales, technical or marketing information, please contact us.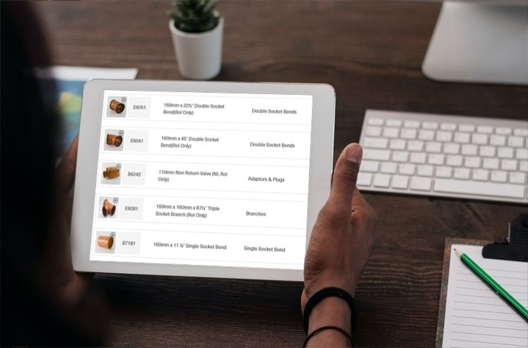 Plumbing and Drainage product lookup tool
Find out what you need from our selection of Plumbing and Drainage products using our parts and accessories lookup tool.
Find a product