The Benefits of Brett Martin Flat Glass Rooflights vs Mardome Polycarbonate Domes
Self-build & Renovation
Daylight Systems
Brett Martin manufacture both flat glass and polycarbonate dome rooflights, let's take a look at the benefits of both to help you decide which one is best for you
Firstly here are the benefits of choosing Brett Martin Flat Glass...
Excellent thermal insulation, meaning heat transfer from the inside of the building to the outside is minimised.
Great sound insulation meaning less noise from outside.
Has a premium appearance for overlooked roofs.
Completely bespoke sizes available.
Special glass specifications available including self-clean, and solar control to reduce the risk of overheating while maximising light transmission.
Fixed variants are Secured by Design accredited as standard for peace of min
Now let's take a look at the benefits of choosing Mardome polycarbonate domes...
An economical way of bringing daylight in.
They are light weight, this means they are easy to manually manoeuvre on to roofs.
Available in a wide range of sizes and opening options, as well as a selection of thermal insulation and lighting effect options available on short lead times.
The only polycarbonate dome available with Secured by Design option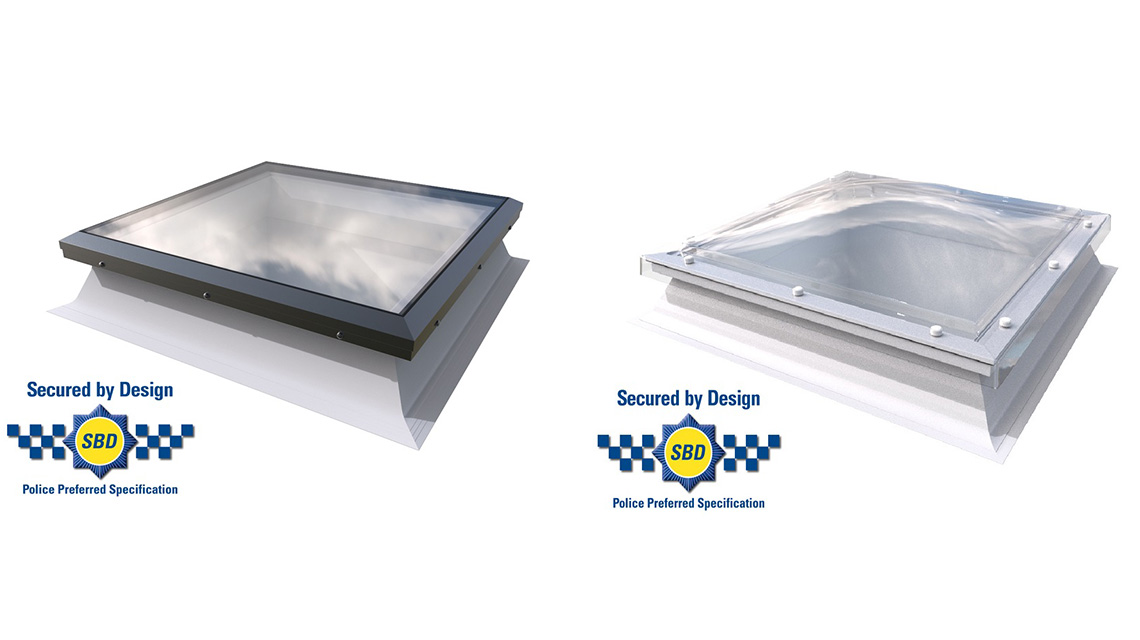 Finally, let's take a look at the benefits for both Brett Martin Flat Glass and Mardome Polycarbonate Domes...
48 hour delivery as standard on a wide range of sizes and options.
A 10 year warranty available on both.
Both have trickle and comfort opening ventilation options available, with concealed mechanisms on powered opening variants for a clean internal appearance.
Both are non-fragile, meaning anyone accidentally walking or falling onto the rooflight will not fall through the rooflight.
More daylight area than many competitors thanks to steeply sloped kerb
Related
Mardome dome rooflights have been developed for flat or low pitched and gently curved roof structures and are compatible with a wide range of roofing systems.