Proud Sponsors of Training Initiative Award at Special Anniversary Builders' Merchant Awards
Plumbing & Drainage
04.11.2021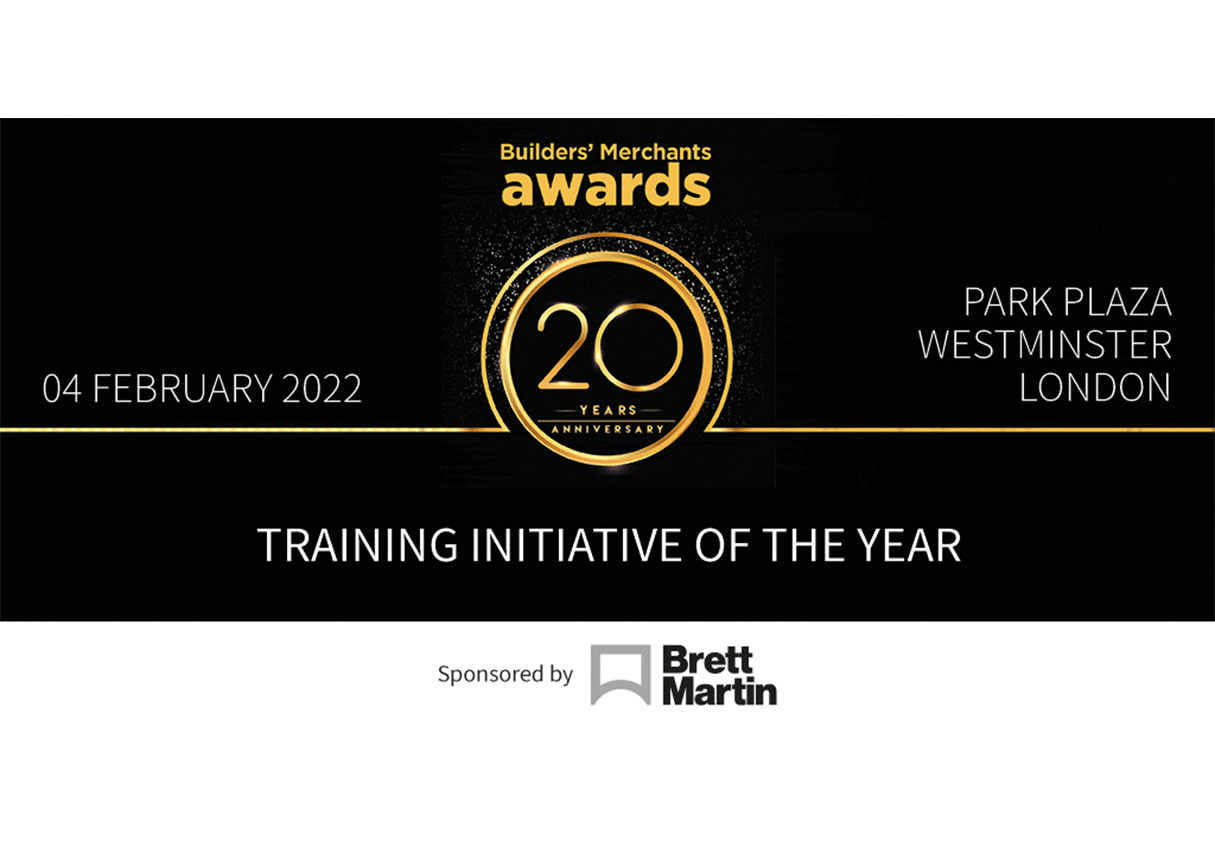 We are excited to be back again to sponsor the Training Initiative Of The Year category at the Builders' Merchants Awards. This special 20th anniversary event is to be held on 4th February 2022 at the Park Plaza in Westminster and is set to be bigger and better than ever before!
Celebrating all that is great about the builders' merchant sector, the awards is a key event in the building materials supply industry calendar and we're looking forward to celebrating these achievements with our merchants and others throughout the sector.
As sponsors of the Training Initiative of the Year Award, at a time when training is essential in the development of a better-skilled workforce, addressing the skills gap is now more critical than ever in our industry and we particularly celebrate those companies who are playing their part in enhancing skills across the industry.
Chris Dawson, sales director comments: " We have a strong reputation for supporting local merchant branches through sharing knowledge with them and their customers. We are always keen to provide the right level of information and support required, all with an eye to helping them grow plumbing and drainage sales."
With products, practices and materials across the construction industry in a permanent state of innovation, it has never been more important for both existing and future workforces to understand the ever-evolving construction materials marketplace. Knowledge is power, which is why training provision is absolutely paramount to ensure workers are equipped with the most up-to-date industry knowledge, regulatory requirements and practices.
We want to wish all builders' merchants the best of luck with their entries in the Training Initiative of the Year category and across the other categories. We look forward to celebrating with you in February 2022. For further information on how to enter, visit builders' merchants awards.