Topline Merchants Visit Mallusk
Plumbing & Drainage
17.05.2023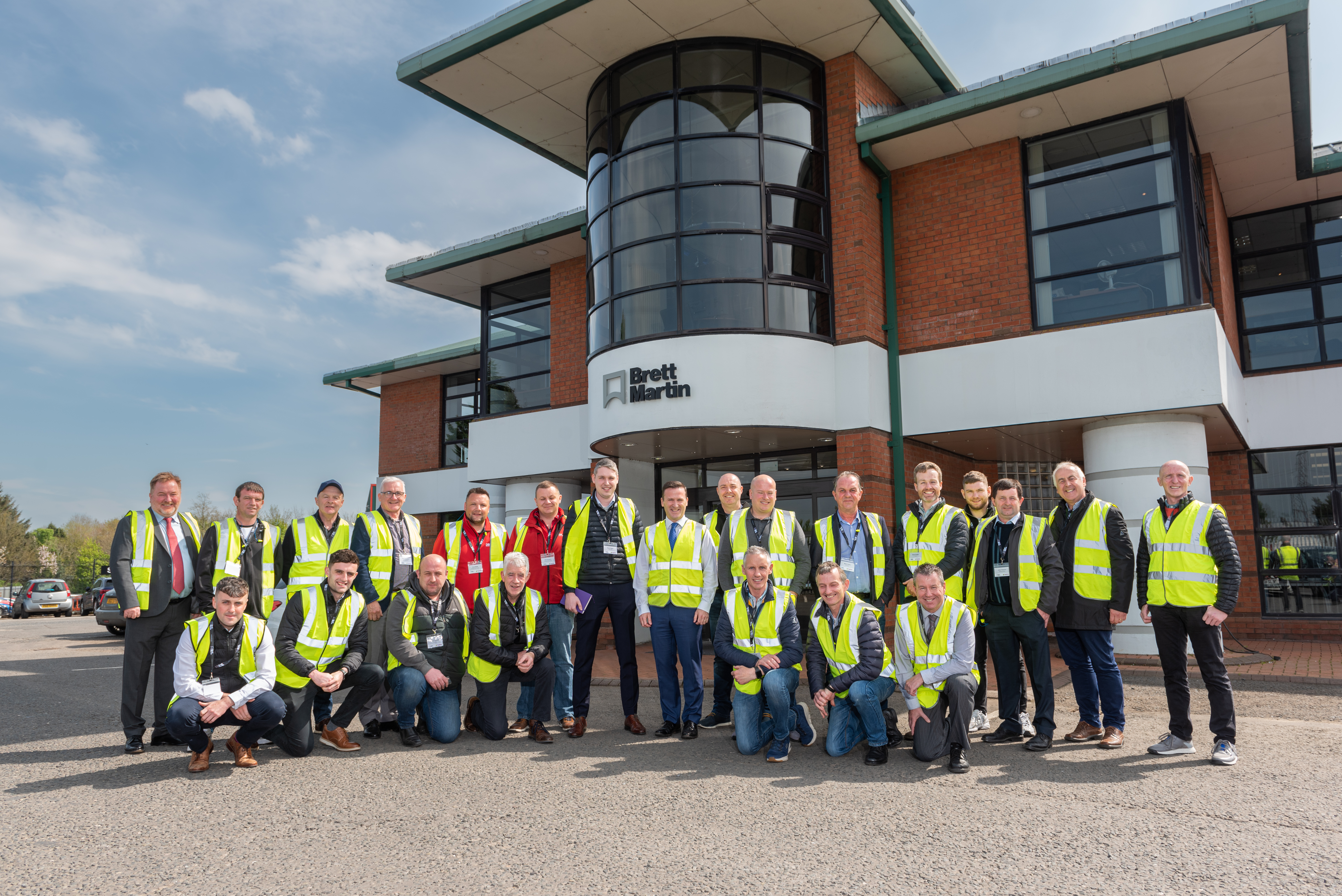 We were delighted to welcome Topline members to our Mallusk manufacturing site last week where they had the opportunity to learn about the capital investments taking place on site and of new products coming soon and to hear how compliance and sustainability is at the heart of everything we do.
Following a presentation Brett Martin the visitors were invited to take a tour of the manufacturing facilities to see first-hand the scale of the business and the diverse range of products being made, including drainage and roofing sheet products, and testing to ensure compliance with the relevant industry standards.
Ross Fagan, Building Materials Category Manager at Topline stated, "We thoroughly enjoyed the visit and the feedback from our members has been very positive. We hope to replicate this event again in the not too distant future."
Charles Burns, Divisional Director at Brett Martin commented, "It was a pleasure to welcome Topline members to out main manufacturing site. It is important for our customers to know that we are continuing to invest for the future. These visits provide us with a better understanding too of their needs and how we can work together and share knowledge for mutual benefits."