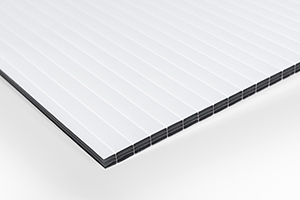 More Multiwall Sheet
Marlon ST Opaque
Marlon ST Opaque multiwall polycarbonate combines a black core with a highly reflective white outer surface for 0% light transmission through the sheet and maximum reflection of light from the sheet surface. This makes Marlon ST opaque the ideal solution for the walls of medical cannabis greenhouses as it aides control over day/night light cycles, ensuring maximum light for photosynthesis (in combination with artificial lighting systems) and complete darkness for night cycles. Marlon ST Opaque walls also provide complete privacy and security for the crop.
The thermally insulating multiwall structure of the sheet helps to maintain the internal temperature of the greenhouse. Marlon ST, manufactured from premium damage resistant polycarbonate is light in weight, easy to handle and install and suitable for cold curving on-site.
download brochure
Find document
Key features
Completely opaque for 0% light transmission
Highly reflective white surface maximises light for photosynthesis
Provides privacy and security for the walls of medical cannabis greenhouses
Applications
Sides and walls
Growhouses
Storage Facilities
Completely opaque, 0% light transmission
Highly reflective white outer surface
Excellent structural durability
Thermally insulating
Damage and impact resistant
Lightweight and easy to handle
Suitable for cold curving on-site
Co-extruded UV protection
Excellent fire performance
Limited warranty
| | |
| --- | --- |
| | |
| Thicknesses: | 8mm |
| Colours & tints: | White/black/white |
| Structures: | Fourwall |
| UV protection: | Dual sided UV protection |
Marlon ST is a high quality, extruded, multiwall polycarbonate sheet with a co-extruded UV resistant coating
As polycarbonate is a thermoplastic, it is important to take thermal expansion and contraction into account during any installation process.
Marlon ST has been independently tested to various Fire Standards; for the most current certification please contact our Technical Department.
Marlon ST is REACH and RoSH compliant, and 100% recyclable
Any colour option is a through-colour so the colour of a cut edge will match the colour of the surface.
Marlon ST sheets are covered by a limited warranty. For full details contact our Technical Department
Storage & sheet preparation
Store sheets on a flat surface. Use an opaque cover, tightly secured, to protect from wind, rain and sun. Storage is always preferable indoors.
Ensure that the clearly marked UV protected surface of the Marlon ST sheet is to the outside.
Marlon ST sheets must always be installed with the ribs running vertically, or up-slope.
Roofs should always be designed with a minimum slope of 5° to allow adequate rainwater run-off.
Marlon ST sheet can be cut with a fine tooth circular saw or hand saw at a shallow angle.
Use aluminium sealing tape at the top of the sheet to prevent ingress of moisture, dust and insects.
Use breather tape at the bottom end of the sheet to minimise condensation and prevent dust or insects entering the sheet.
Thermal movement & fixing
Important - polycarbonate sheet will expand in the heat and contract in the cold.
When drilling fixing holes they must be oversized (18mm) to allow the sheet to move.
Drill between ribs and at least 40mm from the edge of the sheet.
Fixings must not be overtightened, again this allows the natural movement of the sheet and will avoid unnecessary damage to the sheet.

Finishing
Cover breather tape with a 'U' profile sealed to the top face of the sheet with a small silicone bead.
Use a low-modulus neutral silicone as an all-purpose silicone will cause polycarbonates to crack and disintegrate.
Ensure all film is completely removed immediately after installation.
Ensure that safe working methods are adopted and appropriate safety equipment is used.
As a condition of ensuring that Marlon ST sheets perform at optimum throughout their service life, it is recommended that the sheets be cleaned periodically using suitable household cleaning agents as follows:
Use lukewarm water to rinse the sheet and soften dirt.
Make up a solution of lukewarm water and ordinary household cleaner or a mild soap and use this to wash the sheet.
A sponge or soft cloth should then be used to gently remove dirt and grime.
The cleaning process should then be repeated and the sheet rinsed and dried with a soft cloth.
For larger areas clean the surface with a high-pressure water cleaner.
WARNING
Care should be taken to observe the following precautions:
Do not scrub Marlon ST sheet with brushes or sharp instruments.
Avoid any abrasives or cleaners of a highly alkaline composition.
It is generally advisable in all instances to test any cleaner on a sample piece of the Marlon ST sheet first and it should also be remembered that cleaners and solvents which state that they are suitable for cleaning polycarbonate may not be safe for use on the UV protective surface of the panels.
Related information
For more information, download our Product Brochures or Technical Guides. To compare the properties offered by our extensive Marlon ST sheet range visit our compare structures page. For further sales, technical or marketing information, please contact us.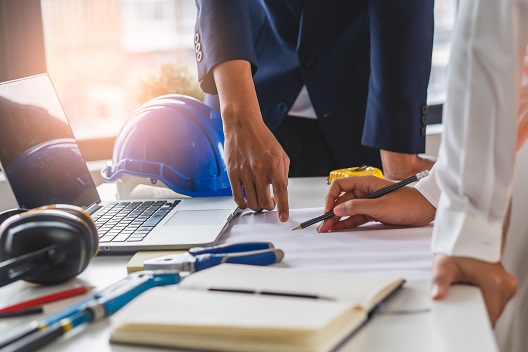 Interested in this product?
Contact our team to get more information about this product. We will try our best to answer you shortly.