New trucks added as investment plan continues
Plumbing & Drainage
19.05.2021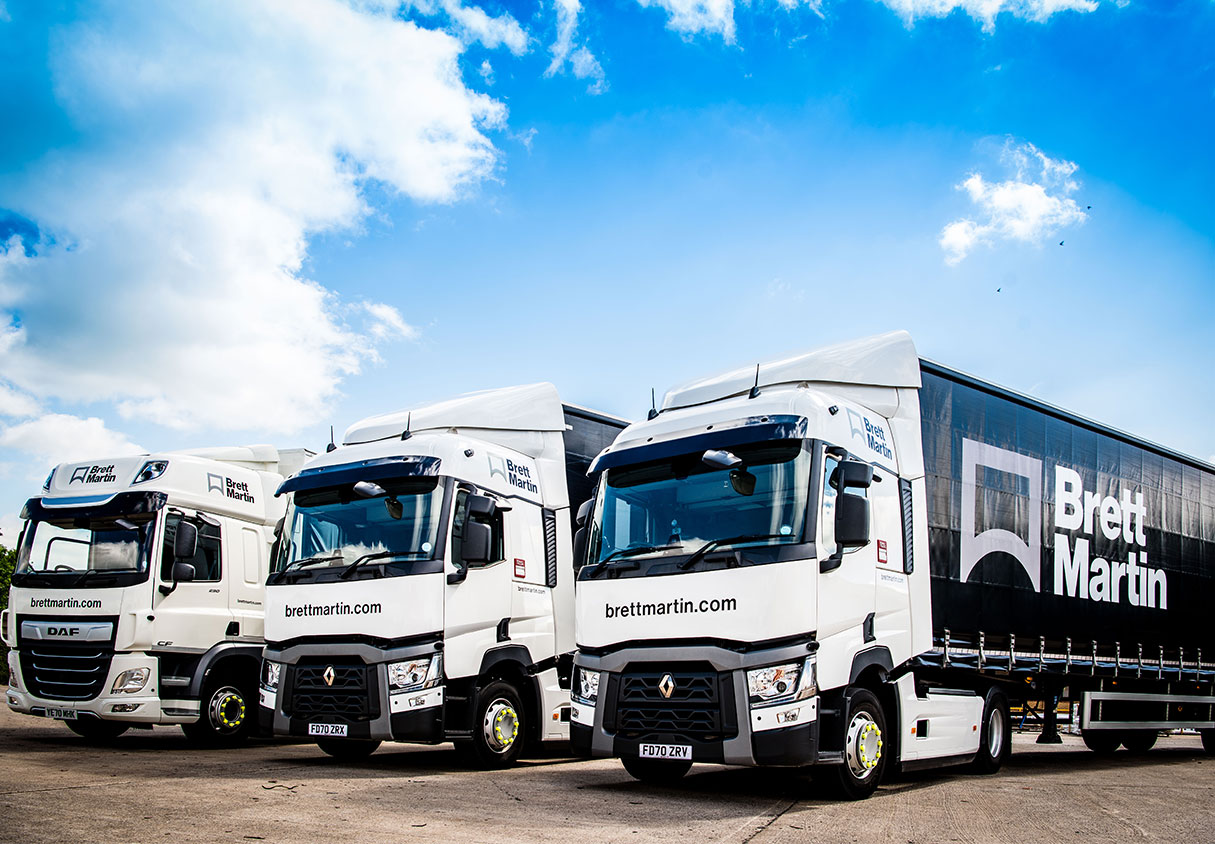 The latest new trucks, two Renault T430's and four DAF LF models, to join the ever-growing fleet of fuel-efficient trucks at Brett Martin's Staveley site in Derbyshire, are part of an ongoing investment programme that will see further trucks and trailers delivered later in the year.

Featuring the distinctive Brett Martin branding, the new fleet will deliver the Company's plumbing and drainage products to builders' merchants and sites across the UK and Ireland.

Complying with the latest Euro-6 Step D fuel efficiency regulation, as set by EU legislation, the new trucks offer comprehensive driver fuel efficiency aid packages.
Charles Burns, divisional director said: "The delivery of the new vehicles is a reflection of our structured growth and commitment to service excellence as we place great importance in our distribution network and delivery capability. The investment in efficient vehicles will ensure we continue to consistently deliver our high standards of customer service whilst at the same time reduce our carbon emissions."
To view the complete Plumbing & Drainage product range, click here.