Proud Sponsors again of Chesterfield FC
Plumbing & Drainage
09.08.2021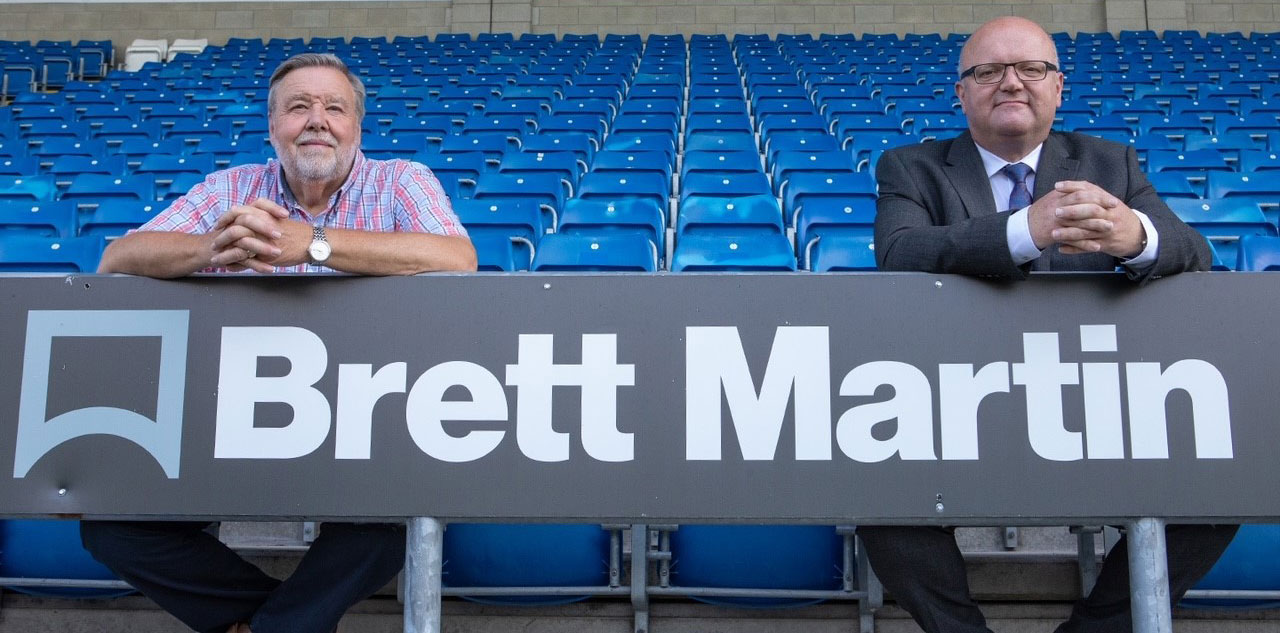 Mark Spacie, Managing Director at Staveley (right), pictured with Chesterfield FC Chairman, Mike Goodwin at the Technique Stadium
We are excited to confirm our continued sponsorship with community owned Chesterfield Football Club. The two-year deal sees the new Brett Martin brand featured on both home and away dugouts and pitch-side areas at the Technique Stadium until the end of the 2022/23 season and shows our ongoing commitment to supporting the club.
Commenting on the renewed sponsorship agreement, our Managing Director at Staveley, Mark Spacie, said: "We are delighted to announce the renewal of our sponsorship with Chesterfield FC. We're very proud of everything the club achieved last season and we wish them every success with the season ahead."
The Brett Martin and Chesterfield FC partnership brings together two leading brands with strong roots in the local area with a Staveley based Brett Martin workforce of almost 200.
Commenting on the partnership, Mike Goodwin, Chairman of Chesterfield FC said, "We're delighted to have Brett Martin on board again. As a very successful local business that has gone from strength to strength and with a mutual love of football, they share our aspirations to be the best and that makes for a good partnership."
The new 2021/22 season kicked off on 21st August....
come on ye Spireites!