Brett Martin to Exhibit at Big 5 Saudi
Daylight Systems
07.03.2022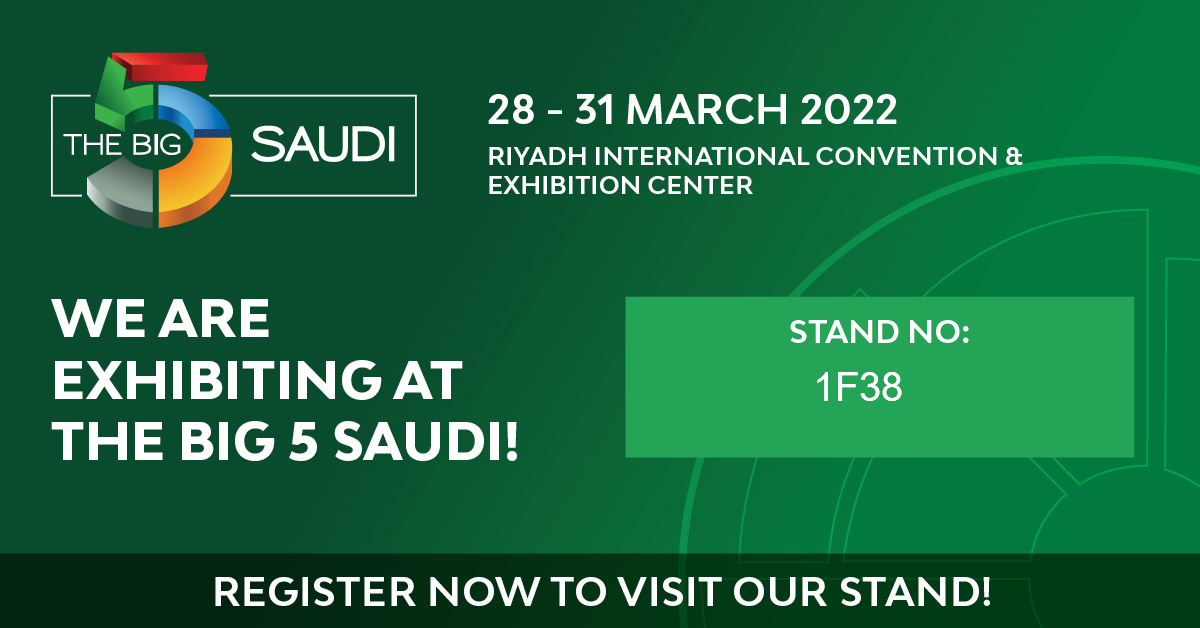 Brett Martin, The UK's leading manufacturer of daylighting systems will exhibit for the first time at Big 5 Saudi, 28th – 31st March 2022, showcasing its world class range of high performance polycarbonate roofing and glazing sheets and systems, GRP skylights and bespoke skylight systems.
The company specialises in supporting export markets and currently serves more than 70 countries worldwide. Permanent local representation is maintained in Dubai along with a UK based team of experienced product specialists, engineers, sales and service personnel who support projects across the MENA region.
Brett Martin's range of materials and formats is unparalleled, providing the right solution for roofing and walling projects in absolutely every sector, from horticulture to manufacturing, distribution and aviation. The full range of products, typical projects, and cases studies can be seen on the company's comprehensive new website, brettmartin.com.
The company will use Big 5 to showcase its extensive range including the high performance Marlon polycarbonate roofing and glazing sheets available in multiwall, corrugated and UV and abrasion resistant flat sheet options for the construction and horticulture sectors, available through Brett Martin's distributors in the region.
With multiple materials and rooflight formats, Brett Martin present's the region's most comprehensive options to the construction trade for both roof and wall daylighting designed to optimise light transmission and heat insulation. The range includes premium GRP skylights and vaulted skylight systems designed for optimum performance in industrial, commercial and leisure applications. Energysaver, a factory assembled insulating rooflight is designed for fit and forget applications in composite panel roofs while Site Assembled rooflight systems are available in a range of weights and colours.
Brett Martin has also expanded its range of architectural polycarbonate glazing systems. The Marlon Clickfix panel glazing system provides an attractive vertical wall and façade solution and has been widely used in a number of projects across the region. Added to this is the new Marlon Toploc panel glazing system which provides a versatile glazing solution suitable for vertical, pitched and curved façade and rooflighting projects. All products are manufactured in in Brett Martin's EN ISO 9001 accredited facilities in the UK and are fully certified.
Brett Martin's team of experienced product specialists and engineers have been offering bespoke technical backup and product expertise to specifiers and contractors in the GCC region for a number of years now. Some of the many high profile projects Brett Martin has been involved in include; the light maintenance hangar for Emirates Airlines at Dubai International Airport, Duqm Airport in Oman and the Al-Futtaim Aviation Hangar in Dubai South.
Brett Martin's team is fully supportive from design and specification, through to installation and completion, providing advice and guidance to ensure every project in the Middle East is completed to the highest standard.
Michael Colquhoun, Director of Export Sales for Brett Martin Plastic Sheets commented: "The Big 5 Saudi offers huge potential for Brett Martin to further develop business opportunities and build new relationships, as well as support our network of local distributors in the region. We are confident that our systems are tried and tested, with a market leading reputation for quality and support."