Lee Rowley MP and BPF Members Visit Staveley Manufacturing Site
Plumbing & Drainage
30.05.2022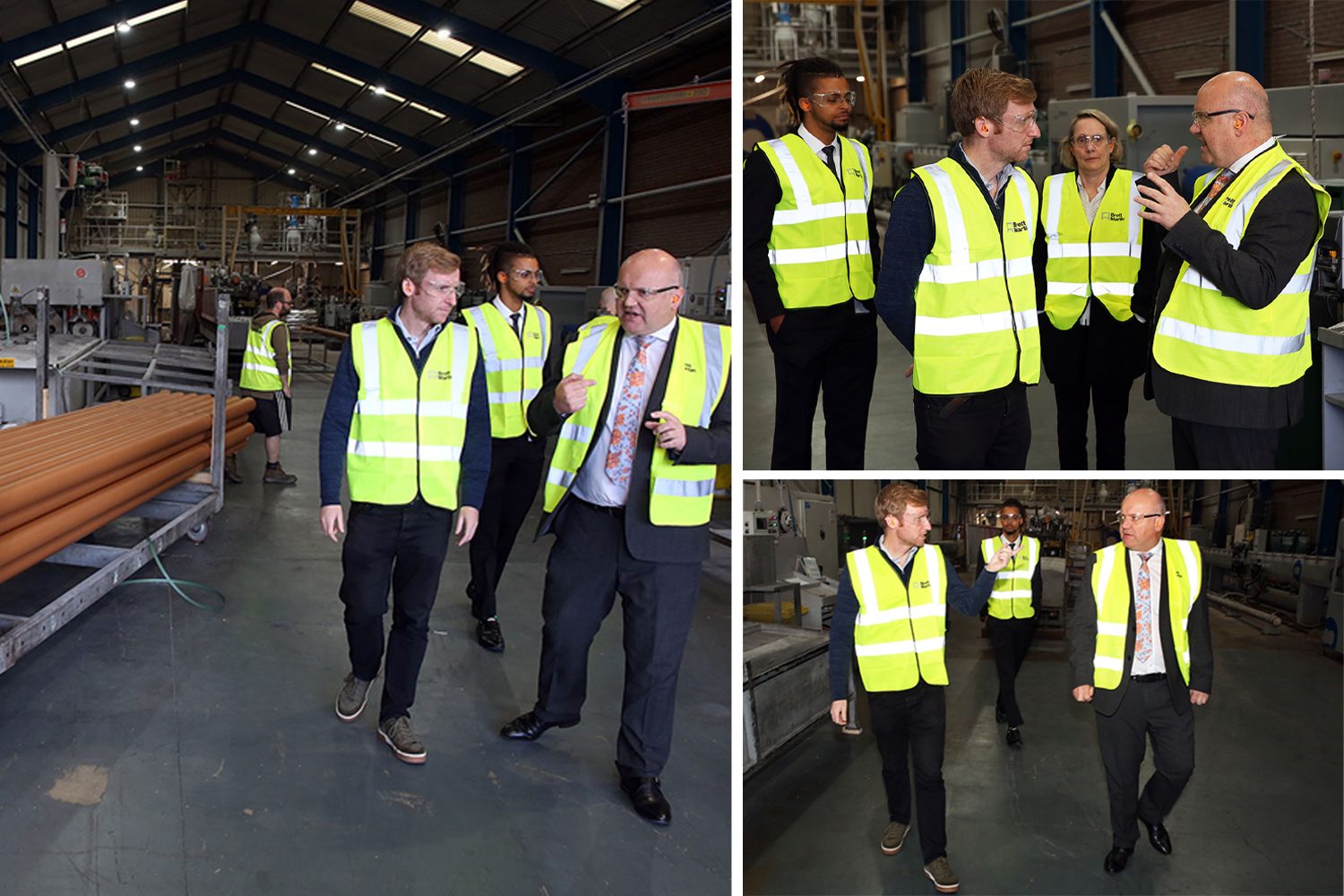 We were delighted to welcome Lee Rowley - MP for North East Derbyshire and Parliamentary Under Secretary of State at the Department for Business, Energy and Industrial Strategy; to our Staveley manufacturing site along with members from the British Plastics Federation (Pipes Group) – Matt Davies and Caroline Ayres.

Following a presentation on Brett Martin and the BPF, Lee was invited to take a tour of the manufacturing facilities to see first-hand, drainage pipes being extruded and socketed and then tested to the ensure compliance with the relevant quality standards.
Mark Spacie, Managing Director at Staveley commented, "It was a pleasure to welcome Lee and the BPF members here this morning. It's important for us to raise issues such as rising costs across power, fuel and raw material along with labour shortages to our local MP, whilst also presenting what we as a plastics manufacturing company are doing to mitigate this and reduce our environmental impact through a number of sustainability initiatives."
British Plastics Federation Plastic Pipes Group Director Caroline Ayres said: "
We are very grateful to the minister for visiting a major employer in their constituency, who is also a member of the BPF Pipes Group, and for being so engaged during the tour and subsequent discussions. We look forward to continuing these productive conversations as we work together with our members and the government to overcome some of the key challenges businesses are facing."