Brett Martin's Foamalux Xtra in 10mm was routed and cut by Colex at Printing United 2022 to create a striking dice pattern.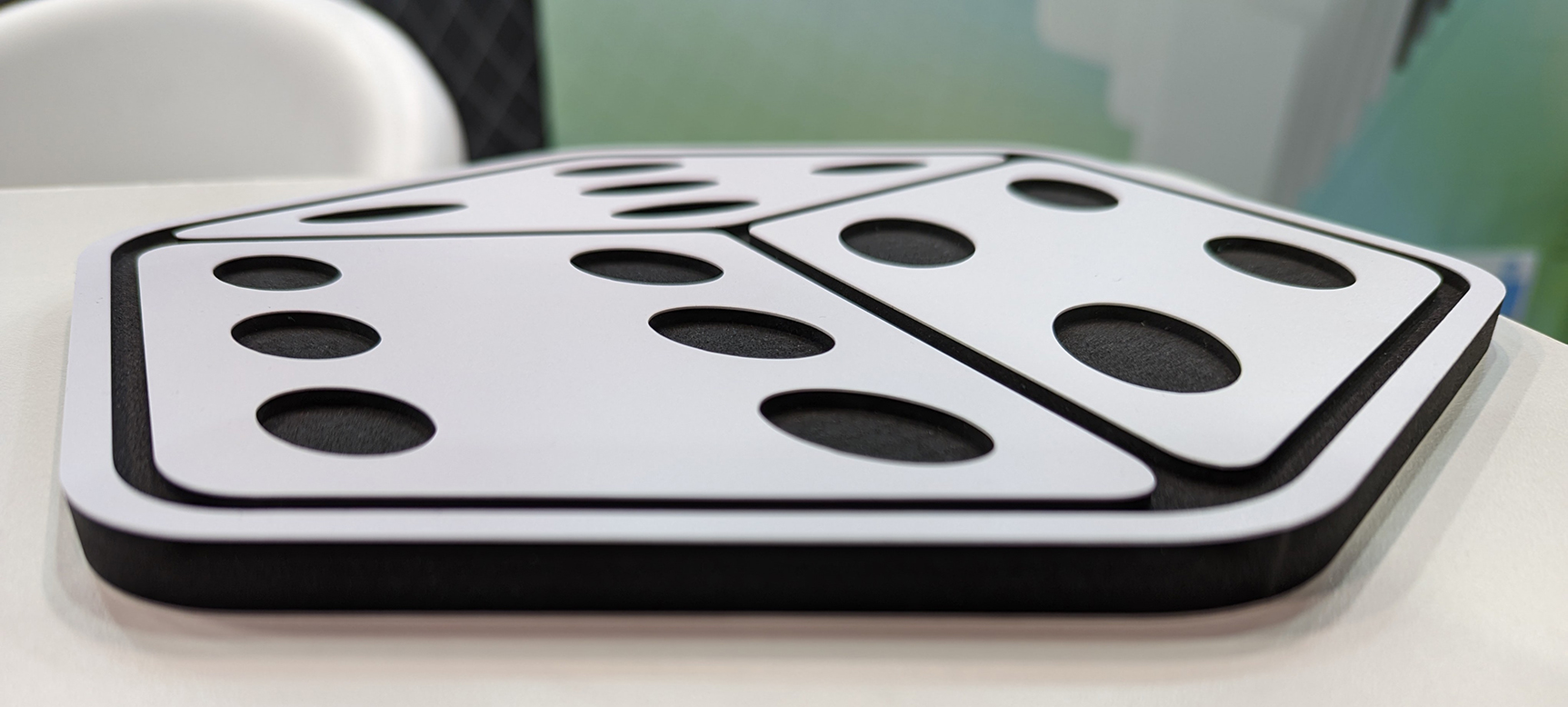 ---

"When we demonstrate our equipment at exhibitions or to potential customers at Colex's Demo Facility in Elmwood Park, NJ. It is important that the substrate used is consistent in order to produce the same quality of cut on every sheet. That consistency is achieved from Brett Martin media. Colex Finishing is now able to share cut profiles for the Brett Martin range of products which ensures the cut will be right the first time and every time."

Keith Verkem | Senior Product Manager | Colex Finishing Solutions

---
Colex used Brett Martin's Foamalux Xtra foam PVC to create a dice design on its Sharpcut Pro cutting and routing equipment at PRINTING United 2022 in Las Vegas.
Explore More