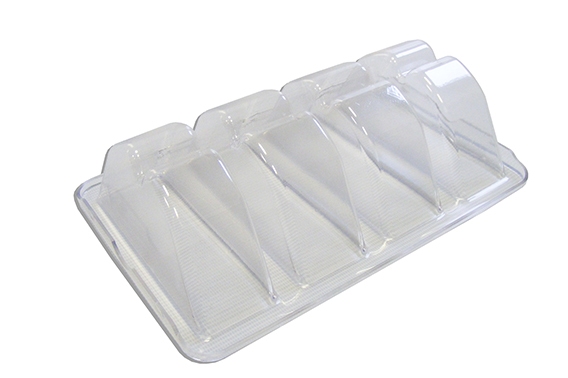 More Transparent Flatsheet
Marpet-g FS Eco
Marpet-g FS Eco is an environmentally friendly clear copolyester PET sheet made with at least 50% PETg regrind, thus reducing the amount of PETg that goes to landfill. The regrind is produced on-site under closely monitored conditions to ensure consistent quality. Like our standard Marpet-g FS product, Marpet-g FS Eco can be thermoformed without pre-drying allowing it to be formed at relatively low temperatures.
Please note the Eco product is available in limited quantities only.
download brochure
Find document
Features and benefits
Contains at least 50% PETg regrind
Can be processed in the same way as standard Marpet-g FS
Excellent thermoforming properties - no pre-drying required
Easily machined and fabricated
Suitable for digital and screen printing
Excellent strength to weight ratio
Very good impact resistance
Durable and chemically resistant
Good fire performance
100% Recyclable

Applications
POS, 3D displays and graphics arts
Illuminated and non-illuminated signage and light boxes
Poster covers
Freezer separators
Home applications e.g Furniture and shower surrounds
Hygienic screens and office partitions
Protective screens e.g. for vending equipment
Industrial trays
Non-food packaging
Glazing
Related information
For more information, download our Product Brochures or Technical Guides. To find out what leading equipment manufacturers say about our products, go to our Approved Partners pages. Or for further sales, technical or marketing information, please contact us.