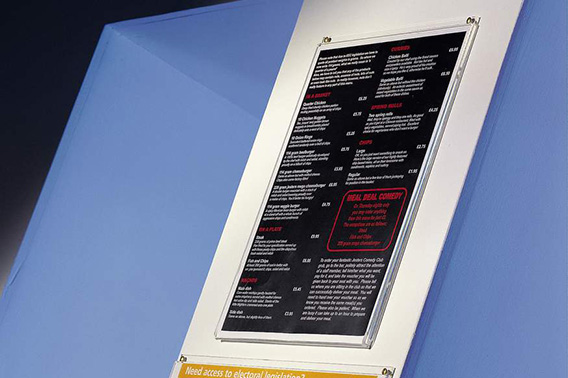 More Transparent Flatsheet
Marcryl FS Eco
Marcryl FS Eco is a flat extruded acrylic sheet made with at least 50% regrind. Perfect for DIY applications, this product reduces the amount of acrylic that goes to landfill. The regrind is produced on-site under closely monitored conditions to ensure consistent quality. Marcryl FS Eco can be processed like our standard Marcryl FS product.
Please note the Eco product is available in limited quantities only.
download brochure
Find document
Features and benefits
Contains at least 50% acrylic regrind
Easily fabricated
Easy to edge polish
Glass-like light transmission
Weight savings over glass
Good scratch resistance – polishing removes scratches easily
Suitable for thermoforming
UV resistant and outstanding weatherability
100% recyclable

Applications
DIY glazing
POS and 3D display
Fabrication
Poster covers and picture framing
Menu boards
Illuminated and non-illuminated signage
Hygienic protective screens
Creative artwork
High traffic acoustic barriers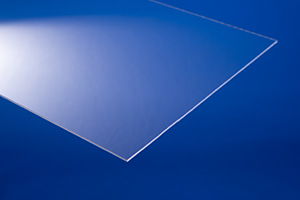 | Sheet size (mm) | Thickness (mm) |
| --- | --- |
| 1250 x 2050 | 1.9 & 3.8 |
All thicknesses and sheet sizes available in limited quantities only.
Marcryl FS Eco is suitable for the following processes:
Digital and screen printing
Vinyl application
Fabrication
Routering, milling, sawing
Guillotining, die cutting
Laser cutting
Engraving
Drilling
Edge polishing
Thermoforming
Welding
Laminating
Bonding
Marcryl FS Eco is a high quality, extruded, solid, flat plastic sheet made of polymethyl methacrylate (PMMA) or acrylic, up to 50% of which is regrind PMMA.
As acrylic is a thermoplastic, it is important to take thermal expansion and contraction into account during any installation process.
Marcryl FS Eco is REACH and RoHS compliant, and 100% recyclable
Related information
For more information, download our Product Brochures or Technical Guides. To find out what leading equipment manufacturers say about our products, go to our Approved Partners pages. Or for further sales, technical or marketing information, please contact us.